Doctors-to-be take Hippocratic Oath at Avicenna Mausoleum
August 26, 2018 - 14:3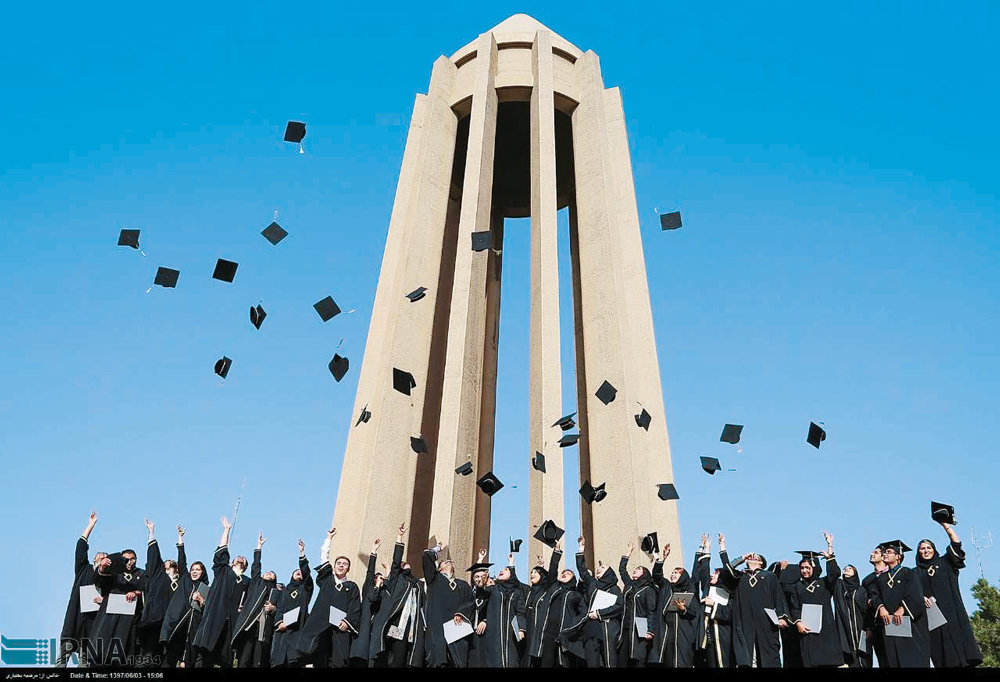 A group of medicine graduates took Hippocratic Oath at Avicenna Mausoleum, in west-central city of Hamedan, on Sunday.
The photo depicts new physicians, who swore to uphold specific ethical standards, throwing their caps in the air, on the occasion of Avicenna birth anniversary, August 23.
Avicenna was a Persian polymath who is regarded as one of the most significant physicians, astronomers, thinkers and writers of the Islamic Golden Age.
MQ/MG