Petchem companies pumping exports revenues into NIMA
August 26, 2018 - 18:38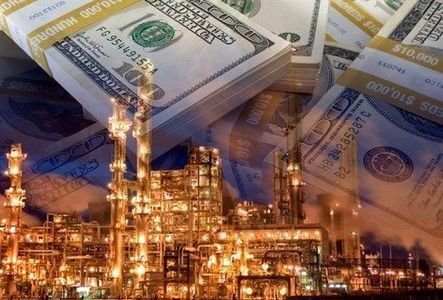 TEHRAN- According to the latest announcement of the Public Relations Office of Iranian Oil Ministry all the foreign currency earned from exports of petrochemical companies' products has been regularly pumped into the Forex Management Integrated System, locally known as NIMA, in a bid to address the country's currency needs, IRIB reported on Sunday.
NIMA, which seeks to boost transparency, create competitiveness among exchange shops and a secure environment for traders, is a new chance for importers to supply their required foreign currency without specific problems and for exporters to re-inject their earned foreign currency to domestic forex market.
The Rouhani administration ratified a 16-article instruction and announced it to state-run organization, parts of which address new policies to be applied in the foreign trade, including import regulations in free zones and some tax exemptions for exporters.
Importers, first, are required to officially register their purchase orders, including those at free trade zones and special economic zones, at sabtaresh.com (a website running under Iran Trade Promotion Organization). Second, they have to supply their required hard currency for trade exclusively from banks or certified currency exchangers.
According to the ratification, exporters are supposed to inject their export earnings to the country's "economic cycle" through procedures set by the Central Bank of Iran (CBI). Exporters should bring back export revenues to economy firstly, via selling hard currency to a bank or an exchange shop through NIMA. They can, secondly, import specified and required goods for the country after registering them officially. Thirdly, exporters can sell their hard currency to applicant importer based on an agreed and secondary rate via specified procedures on Sabtaresh.
HJ/MA