Private sector seeking imports not relying on NIMA
January 15, 2019 - 20:23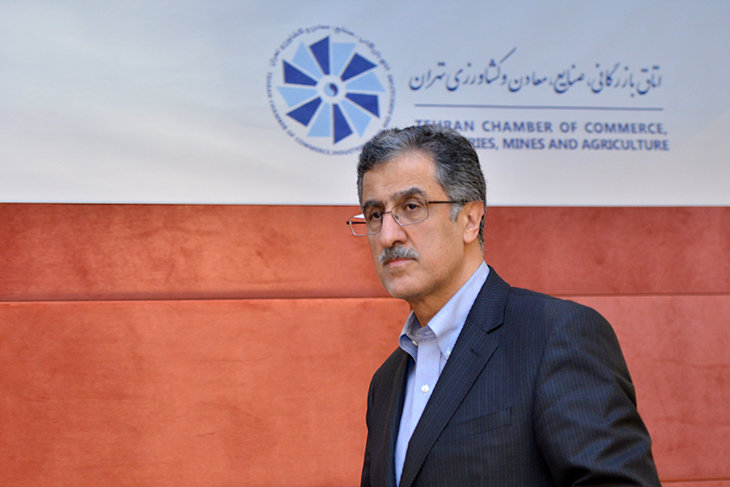 TEHRAN- Regrading the urgent need of producers for the raw materials and also for machineries, setting up a mechanism for imports of such goods not relying on receiving foreign currency through NIMA is now seen more necessary, head of Tehran Chamber of Commerce, Industries, Mines and Agriculture (TCCIMA) stressed.
Making the remarks in the 46th meeting of TCCIMA board of representatives, which was held at the place of TCCIMA on Tuesday, Masoud Khansari said that the producers require to supply their raw materials at the least possible time, but under the current condition it will be a long-term process if they want take action through NIMA, TCCIMA portal reported.
Forex Management Integrated System, locally known as NIMA, was inaugurated in early July, 2018 to allow exporters of non-oil commodities to sell their foreign currency earnings to importers of consumer products.
The system, which seeks to boost transparency, create competitiveness among exchange shops and a secure environment for traders, is a new chance for importers to supply their required foreign currency without specific problems and for exporters to re-inject their earned foreign currency to domestic forex market.
Elsewhere in his remarks, Khansari referred to some major challenges faced by the private sector and said the related ministries should take urgent action to remove them.
He mentioned order registration as one of those challenges and called for extending the validity of order registration duration to six months which will be also extendable by another three months in a way that the applicants will have enough time to pass the requires processes in the ministry of industry, mining and trade.
MA/MA