Iran won't negotiate with Trump's America: cleric
September 1, 2018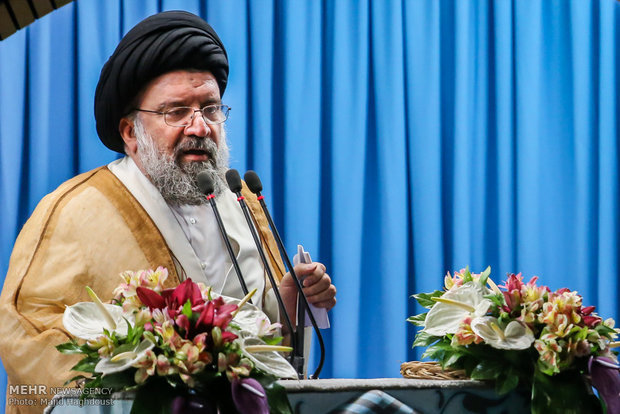 TEHRAN – Tehran Friday prayer leader Ayatollah Ahmad Khatami has ruled out the possibility of holding any talks with the U.S. under President Donald Trump, who unilaterally walked away from the 2015 nuclear agreement, Mehr reported.
"As the Leader of the Islamic Republic has repeatedly said, we will not negotiate with the U.S. at any levels because the current U.S. administration has not remained loyal to any of its commitments," Khatami said, addressing worshippers in Tehran on Friday.
He also said the Islamic Republic has always pursued a friendly policy towards neighbor, while expecting the neighbors to pursue a similar approach.
MH/PA