Director Ebrahim Hatamikia promotes "Damascus Time" in Syria
August 31, 2018 - 18:53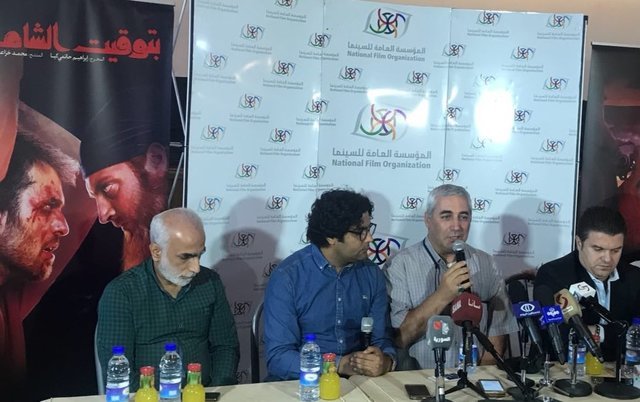 TEHRAN – Iranian director Ebrahim Hatamikia watched "Damascus Time", his latest drama on the atrocities of the Daesh war in Syria, at the Al Kindi Cinema in Damascus on Wednesday, a public relations team announced on Friday.
After a screening of the movie, Hatamikia said that he is glad to watch the film along with the Syrian people and added, "This film depicts the oppression against the Syrian people, yet other countries in the region show no willingness to screen it."
"Damascus Time" is about an Iranian pilot and his copilot son who are captured by Daesh forces in Syria while they are in the country to deliver a cargo of humanitarian relief supplies to people in a war-torn region.
"The film depicts a small part of the war and it will lose its impact in the region and on world public opinion as time passes," he noted.
"Over 1.8 million people watched "Damascus Time" in Iran while no one in the other countries that fought against the Daesh terrorists has watched the movie yet," he lamented.
The film will also go on screen in the Syrian cities of Aleppo, Deir al Zour, Homs and Latakia for one week.
"Damascus Time" brought Hatamikia a Crystal Simorgh for best director at the 36th Fajr Film Festival after premiering at the event in Tehran in February.
Photo: Iranian director Ebrahim Hatamikia (3rd L) attend a meeting with a number of Syrian filmgoers after watching his latest movie "Damascus Time" at the Al Kindi Cinema in Damascus on August 29, 2018.

MMS/YAW