Iran says will cooperate with any political bloc taking power in Iraq
September 4, 2018 - 10:36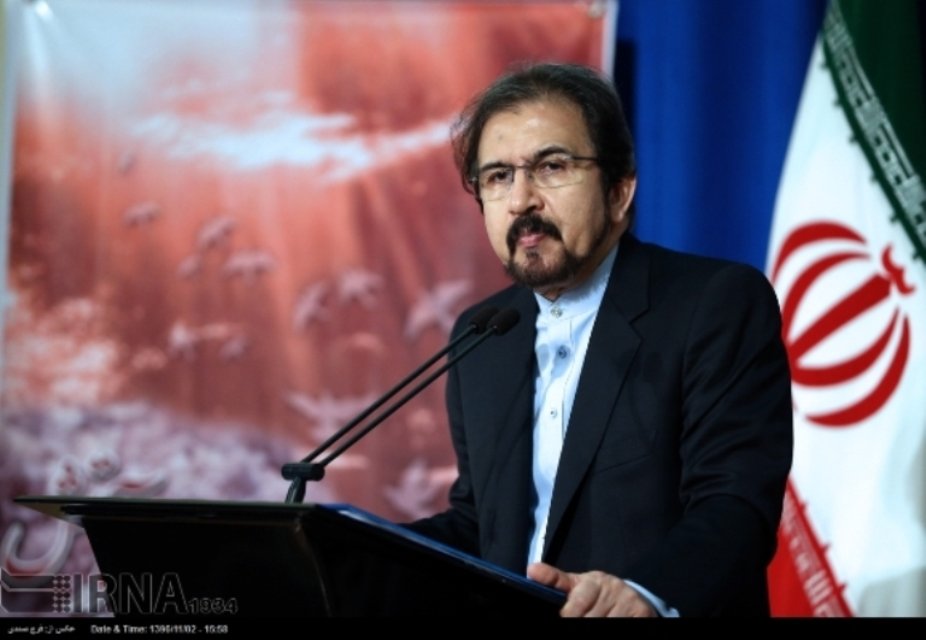 TEHRAN – The Iranian Foreign Ministry said on Monday that Tehran will continue cooperation with Iraq no matter what political faction will form the administration.
"Our cooperation with the future Iraqi government will continue no matter which faction will form the administration," Foreign Ministry spokesman Bahram Qassemi told a regular press briefing.
Qassemi added, "We are neighbors and we should respect good neighborliness and protect territorial integrity of each other."
He also said, "We respect the views of Iraqis and other people in the regional countries. Iran's general policy is non-interference in regional countries' affairs and we do not allow others to interfere in our domestic affairs."
Iraqi parliamentary elections was held in May.
According to the Iraqi constitution, the parliament elects the president and the prime minister from among the candidates by a two-thirds majority of its members. Then, the elected president will ask the largest alliance to form a government within 30 days, according to the constitution.
The 329-seat legislature was to come together on Monday to elect a speaker and start the government formation process.
Iran optimistic about Syria summit in Tehran
The Foreign Ministry spokesman also expressed optimism over the outcome of the summit meeting between the presidents of Iran, Russia and Turkey over Syria, which will be hosted by Tehran.
The summit is in line with a series of the Astana talks on Syria.
"I am optimistic that this summit can be a successful and effective summit for the entirety of the region, the people of Syria, and fighting terrorism," he remarked.
Qassemi said the Astana talks have proven to be a successful process to end the conflict in Syria and surely the leaders' summit in Tehran can help take further steps in this respect.
The comments by Qassemi come as Syria is preparing to cleanse Idlib from terrorists.
Iranian Foreign Minister Mohammad Javad Zarif who visited Damascus on Monday said the Idlib region in northwestern Syria should be cleared of "terrorists."
Qassemi also said the Syrian government has the right to "wipe out" its entire land from the existence of terrorists.
He added, as in the past, Iran "will continue its advisory support" for the Syrian government in the fight against terrorists.
'Iran has given warning to Europe over JCPOA'
Commenting on the ongoing talks between Iran and Europeans to preserve the 2015 nuclear deal (JCPOA), Qassemi said the sides are "finding mechanisms to continue economic cooperation based on the JCPOA."
He said Tehran has insisted that Europe must "clarify as soon as possible the remaining issues over which we have not managed to agree".
"Of course we have given due warnings to the Europeans," he added.
Europe is expected to present its practical package to preserve the JCPOA before the second round of U.S. sanctions start in November.
NA/SP