Cultural figures mark Hojaji's martyrdom anniversary
September 5, 2018 - 18:24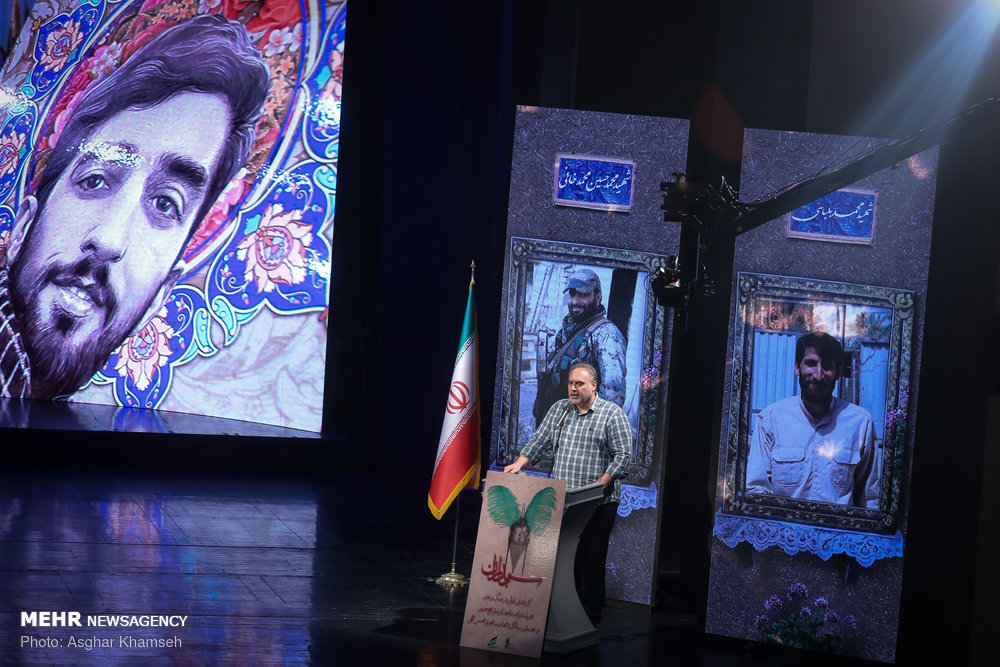 TEHRAN – A number of cultural figures gathered in Tehran's Vahdat Hall on Monday to mark the first martyrdom anniversary of Mohsen Hojaji, an Iranian soldier who was killed by Daesh forces in Syria.
The honoring program included a theater performance by director Kambiz Banan, the performance of the symphony "Victory" composed by Majid Entezami, and live music performance by Mohsen Tavassoli.
The family members of Hojaji were also honored at the end of the ceremony followed by several poetry recitations performed in honor of the martyr.
The event was organized by Kasa Art and Cultural Organization.
Photo: Poet Afshin Ala recites a text in honor of martyr Mohsen Hojaji in Tehran's Vahdat Hall on September 3, 2018. (Mehr/Asghar Khamseh)
RM/