Iran an influential member of IMO: secretary general
September 8, 2018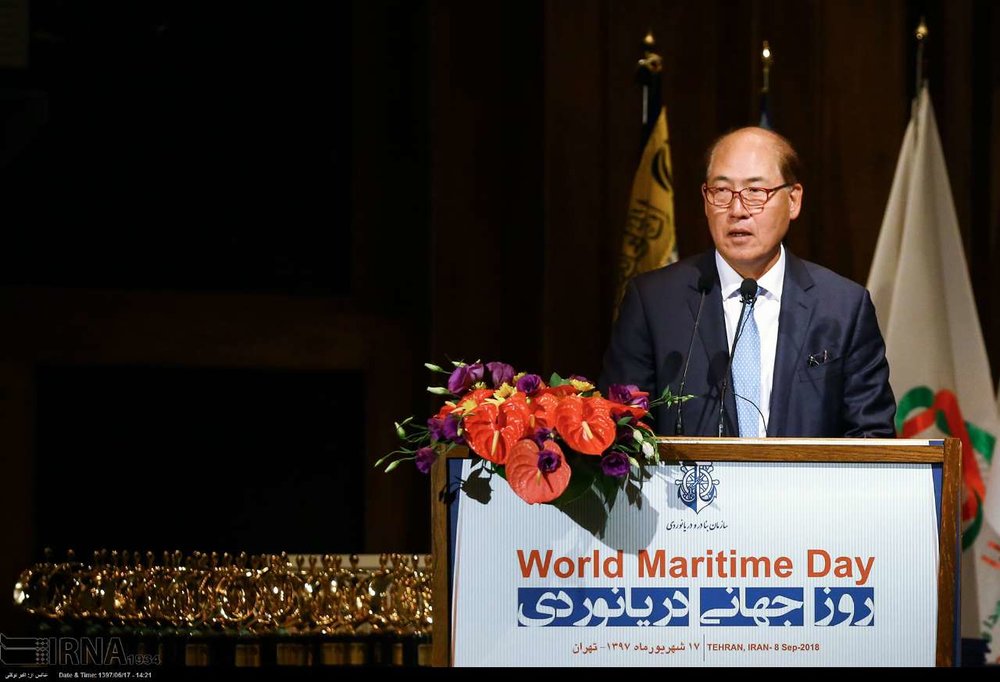 TEHRAN- Iran is one of the most influential members of the International Maritime Organization(IMO) and is always supporting this organizations' activities, IMO Secretary General Kitack Lim said on Saturday.
Making the remarks in a ceremony held in IRIB Conference Center in Tehran to mark the 70th anniversary of the establishment of IMO, Kitack Lim also appreciated Iranian maritime sector's contribution to the IMO's measures and called on the country to have always a strong part in supporting the laws and regulations to promote maritime industry, the news portal of Iran's Ports and Maritime Organization (PMO) announced.
IMO is a specialized agency of the United Nations responsible for regulating shipping. Headquartered in London, the organization currently has 174 member states and three associate members.
Iran among world's top 20 countries
Addressing the same ceremony, PMO Head Mohammad Rastad said that enjoying some long coastlines, many commercial ports, and a large shipping fleet Iran is among the top 20 countries in the world in terms of maritime capacity.
"We have also good performance in terms of preserving the marine environment", the official highlighted.
He further appreciated Kitack Lim attending in the ceremony and said: "IMO's secretary general's presence here is a valuable and important opportunity for us."
As a country which was one of the members of IMO since the beginning of the organization's activities, Iran is always committed to follow IMO rules and regulations, the official noted.

"Our efforts are for the more growth of our country's presence in the global transportation and given our capacities it can be expected that Iran can take more share of the global market in this due", Rastad also asserted.
21st place in world in terms of cargo transport via sea
Iranian Transport Minister Abbas Akhoundi was the other official speaking in the ceremony. He said through transporting 19 million tons of cargo via sea Iran was ranked the 21st in the world in 2017, IRIB reported.
He also said that having a 6.5-million-ton capacity, Iran stands at the 31st place in the world in terms of maritime transportation capacity and National Iranian Tanker Company has the largest fleet of oil tankers in the Middle East.
MA/MA
PHOTO: International Maritime Organization (IMO) Secretary General Kitack Lim speaking in a ceremony held in Tehran on Saturday to mark the 70th anniversary of IMO establishment