Glassware complex under construction in Tehran
September 16, 2018 - 10:23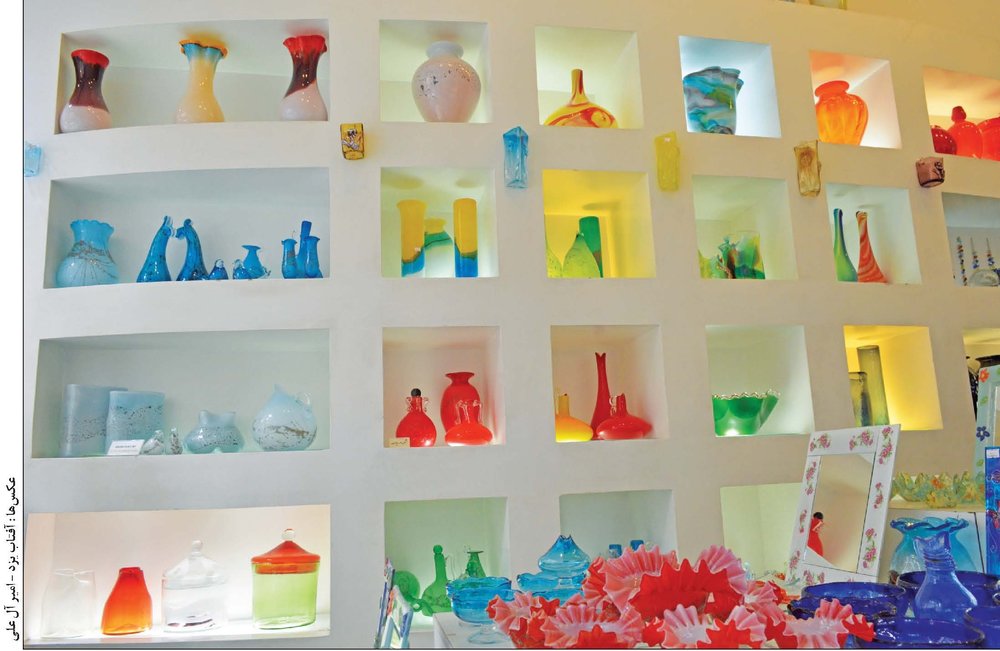 TEHRAN – A vast complex dedicated to handcrafted glassware is being built in western Tehran, an official with the Cultural Heritage, Handicrafts and Tourism Organization has said.
"The Tehran Municipality has recently broken the ground on a [shopping] complex in which glassware artisans would offer their products…; the complex will include a parking lot, production center, sales shops, and workshops," Mohammad Enshaei said, Mehr reported.
He expressed hope that the construction process to be completed by the end of the current Iranian calendar year (March 2019).
"Visitors to the complex may take glassware by handing over waste glass and recyclable material… this is a policy that the municipality is pursuing to exercise glass recycling in the same area."
Iran exported $280 million worth of handicrafts during the past Iranian year (March 2017-March 2018). Traditional ceramics, pottery vessels, glassware, handwoven textile, personal ornamentations, precious and semi-precious gemstones are among Iranian exports to Iraq, Afghanistan and Germany, the U.S., and the UK amongst others.
AFM/PA