Over 1,200 foreign tourists spectate Muharram rituals in Yazd
September 24, 2018 - 23:20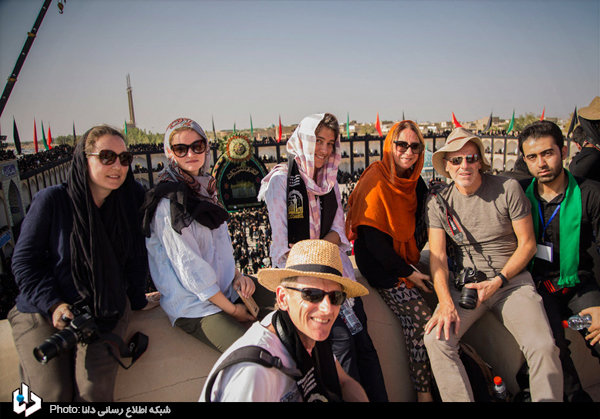 TEHRAN – A total of 1,235 international tourists visited Iran's central Yazd province in the first ten days of the month of Muharram (Sep. 11-20), during which millions of Iranians commemorated martyrdom anniversary of Imam Hussein (AS) and his loyal companions.
"Tourists from 22 countries watched such spiritual tourism services. They were from France, Germany, Belgium, China, Turkey, Russia, the Netherlands, Brazil, Switzerland, Italy, New Zealand, Spain, the UK, the Czech Republic, Hungary, Slovenia, Japan, Taiwan, Hong Kong, Romania, Australia and Thailand," ISNA quoted Yazd province's tourism chief Seyyed Mostafa Fatemi as saying on Monday.
The holidaymakers attended various ceremonies such as Tazieh, a passion play inspired by historical and religious narrations, and Sineh-Zani [beating the chest]. They also conversed with people and religious figures while taking shots of mourners to document the events.
Shia Muslims throughout the world commemorate the 7th-century martyrdom of the Prophet Muhammad's (PBUH) grandson Hussein (AS) at the Battle of Karbala. The occasion falls during the month of Muharram in the Islamic calendar.
AFM/MQ/MG