Terrorism endangering region: Shamkhani
September 24, 2018 - 23:10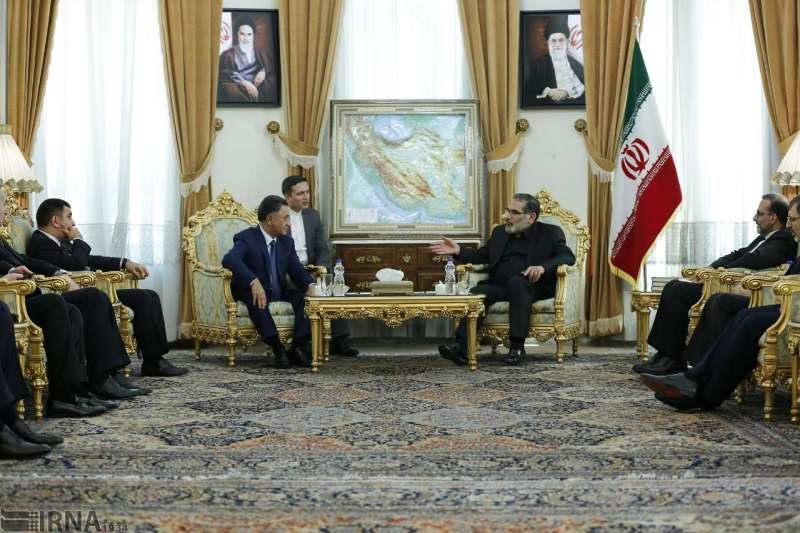 TEHRAN - Ali Shamkhani, secretary of the Supreme National Security Council, said on Monday that terrorism is endangering the entire Middle East and causing the region to face a crisis.
"The danger of terrorism and its roots, especially Takfiri ideology which is being promoted, have caused crisis in the region and impeded the Islamic countries' progress," he said during a meeting with Azerbaijan's Interior Minister Ramil Usubov in Tehran.
Shamkhani also criticized the U.S. and the Zionist regime of Israel's divisive policies in the region.
"It is essential to be vigilant and increase interaction and constructive dialogues to foil destructive efforts being made by ill-wishers to cause division among regional countries," the top security official noted.
Pointing to the White House's action in re-imposing sanctions against Iran by quitting the 2015 nuclear agreement, he said that such policies will just lead to more isolation of the U.S.
Commenting on Tehran-Baku relations, Shamkhani said that Iran and Azerbaijan have many capacities to expand ties in various areas.
For his part, Usubov said that Azerbaijan welcomes expansion of relations with Iran.
He added that Azerbaijan is interested in using Iran's experiences in countering terrorism and condemned Saturday's terrorist attack in the southwestern city of Ahvaz which left 24 people killed and many more injured.
Iranian Interior Minister Abdolreza Rahmani Fazli also met separately with the Azeri official.
NA/PA