Cleric warns U.S., Israel against 'doing anything wrong'
September 28, 2018 - 22:19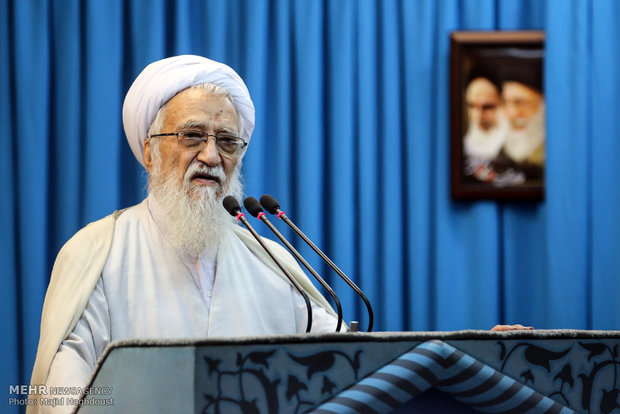 TEHRAN – Tehran Friday prayer leader Ayatollah Mohammadali Movahedi Kermani says U.S. regional bases would not remain secure if America and Israel do anything wrong.
The remark comes amid threats against Iran by U.S. national security advisor John Bolton and Secretary of State Mike Pompeo.
The arrogant powers are in a deep sleep and will wake up when slapped hard, Movahedi Kermani said, addressing worshippers in Tehran on Friday.
The cleric also thanked President Hassan Rouhani for his "clever, dignified and decisive speech" at the UN General Assembly, saying such stances should emerge in all areas.
MH/PA