Art university named after Mahmud Farshchian to open in Tehran
October 3, 2018 - 17:23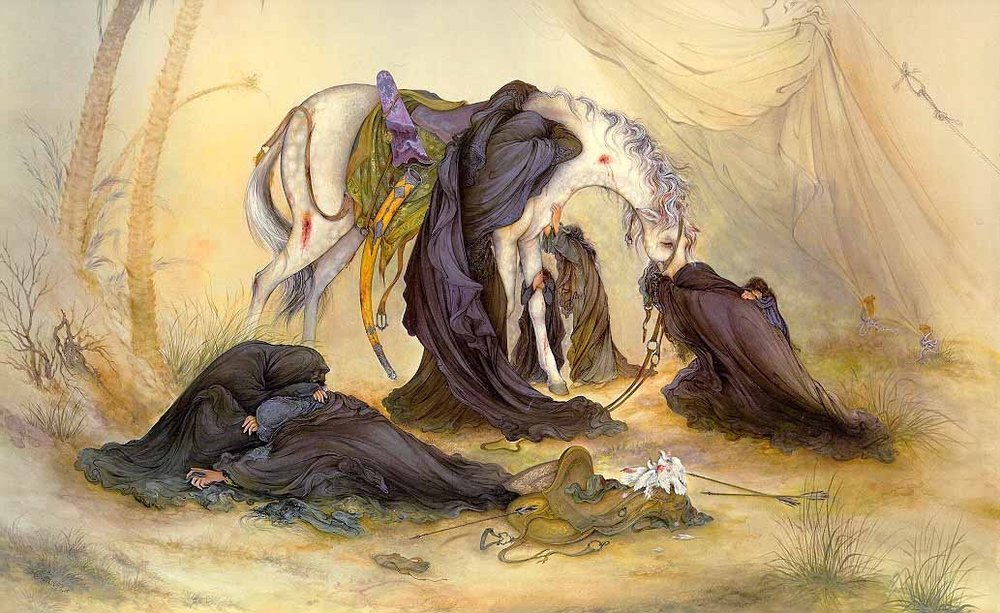 TEHRAN – A university of Iranian-Islamic art named after the master of Persian miniature Mahmud Farshchian will open in Tehran on October 22.
The Farshchian University of Iranian-Islamic Arts has been established by the Islamic Azad University, and Bahman Namvar-Motlaq will be the dean of the academic center, the university announced on Wednesday.
A building located on Nazari Street near the University of Tehran has been allocated to the university.
The university has been established to prevent the traditional Iranian-Islamic arts from sinking into oblivion, Namvar-Motlaq said.
"This university is our final hope to preserve the Iranian-Islamic arts," he noted.
Farshchian was born in Isfahan in 1930, a city renowned for its art and skilled artists, and studied painting under the supervision of Haj Mirza Aqa Emami and Isa Bahadori. He later traveled to Europe where he studied painting and conducted research in museums for several years.

Farshchian's masterpieces have been hosted by numerous museums and exhibitions worldwide. He is recognized as the most important modernizing influence in the field of miniatures. His name has been registered on Britain's list of 2000 Outstanding Intellectuals of the 21st Century, and collectors feel it a great honor to possess one of his creations.
Photo: "Ashura Evening" by master of Persian miniature Mahmud Farshchian.
RM/MMS/YAW