'India follows independent policy'
October 8, 2018 - 3:30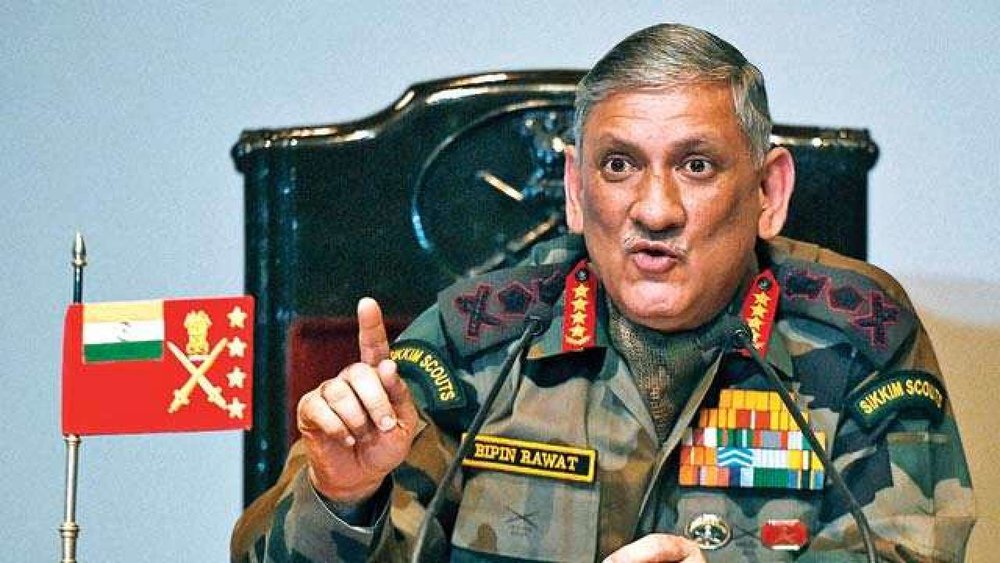 TEHRAN- Asserting his country's sovereign right to develop ties with its key allies, Indian army chief Gen. Bipin Rawat has said that India follows an independent policy and was also keen on getting the Kamov helicopters and other weapon systems from Moscow.
In a direct rebuff to the U.S., Gen. Rawat, who returned from his six-day visit to Russia on Saturday, said Russia was an important defense partner for India and the U.S. sanctions won't affect their relationship.
The army chief said Russians were very keen on associating with the Indian Army and defense forces "because they do understand that we are a strong Army, capable of standing up for what is right for us, based on our strategic thought process," he said.
On his Russian visit, Gen. Rawat recalled a question posed to him by a Russian naval officer that India seemed to be looking westwards at America, which has put sanctions on Russia, and that Washington has also threatened to impose restrictions on New Delhi for dealing with Moscow.
Gen. Rawat responded saying, "Yes, we do appreciate that there could be sanctions on us, but we follow an independent policy."
India and Russia on Friday signed a multi-billion-dollar deal to procure the S-400 Triumf air defense system, which could attract sanctions under the Countering America's Adversaries Through Sanctions Act (CAATSA).
India and Russia concluded the deal notwithstanding the U.S. warning that it would be a "focus area" for it to implement punitive sanctions against a nation undertaking "significant" business deals with the Russians.