Millennia-old coins excavated in western Iran
October 10, 2018 - 22:25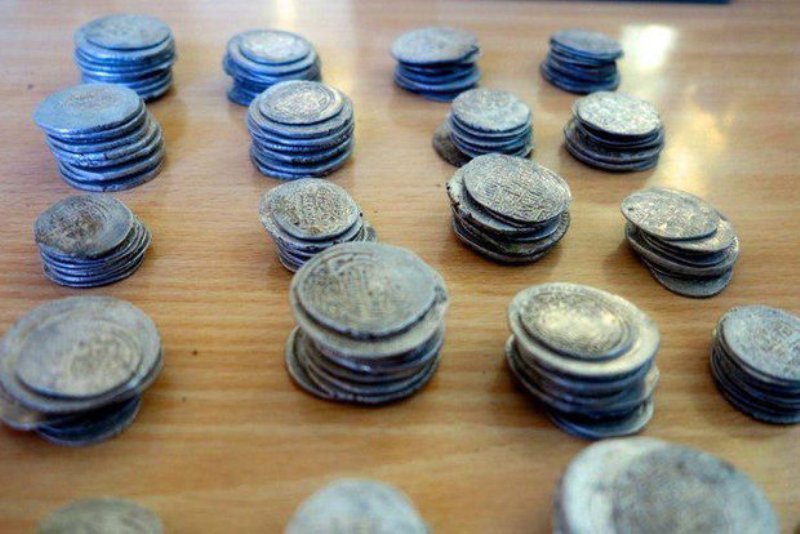 TEHRAN – Tens of millennia-old coins and an earthen jar have recently been unearthed in the village of Sarab-e Kalan in Ilam Province, western Iran.
The objects are composed of 94 silver coins and a clay jar, which are estimated to date back to 1200 years ago…. all of which have been transferred to an anthropology museum in the province, IRNA quoted a local official as saying on Monday.
Javad Rahimi said, "The village of Sarab-e Kalan [partly] lies on the historical city of Sirvan and people have built their homes above magnificent remnants, which date from the Sassanid era (224 CE to 651) and early Islamic era."
"It has caused many problems for the residents yet threatens to destroy historical relics [of the village]."
Recognized as an open-air museum by the Cultural Heritage, Handicrafts and Tourism Organization, Sarab-e Kalan has been subjected to several excavation and survey projects, the official added.
The government aims to relocate the Sarab-e Kalan residents to another place.
AFM/MQ/MG