Rare earthenware excavated in Alborz province
October 13, 2018 - 22:39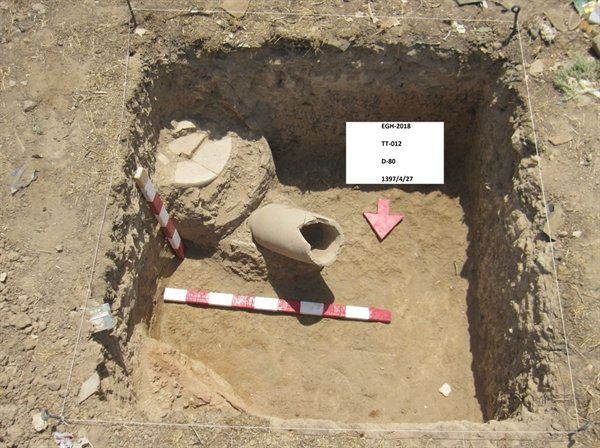 TEHRAN – A team of Iranian archaeologists has recently unearthed rare earthenware objects during a demarcation project, which was held at the Imamzadeh-Qasem hilltop in Alborz province.
The study has yielded unique potteries which bear various designs of staple, zigzag, ropes, and even birds and geometric patterns, CHTN reported on Saturday.
The objects include a number of unglazed potteries as well.
The discovery could drag history of the region to the times of Sassanids (224 to 651 CE), the report said.
The team has also found a distinctive kiln with a ceramic chimney embedded on its body which reportedly has reinforced a speculation of mass pottery production in the area.
The Cultural Heritage and Tourism Research Center was responsible for overseeing the demarcation project.
The Sassanid era is of very high importance in the history of the nation, under which Persian art and architecture experienced a general renaissance.
AFM/MQ/MG