U.S. has faced failure in nuclear deal, Rouhani says
October 23, 2018 - 22:20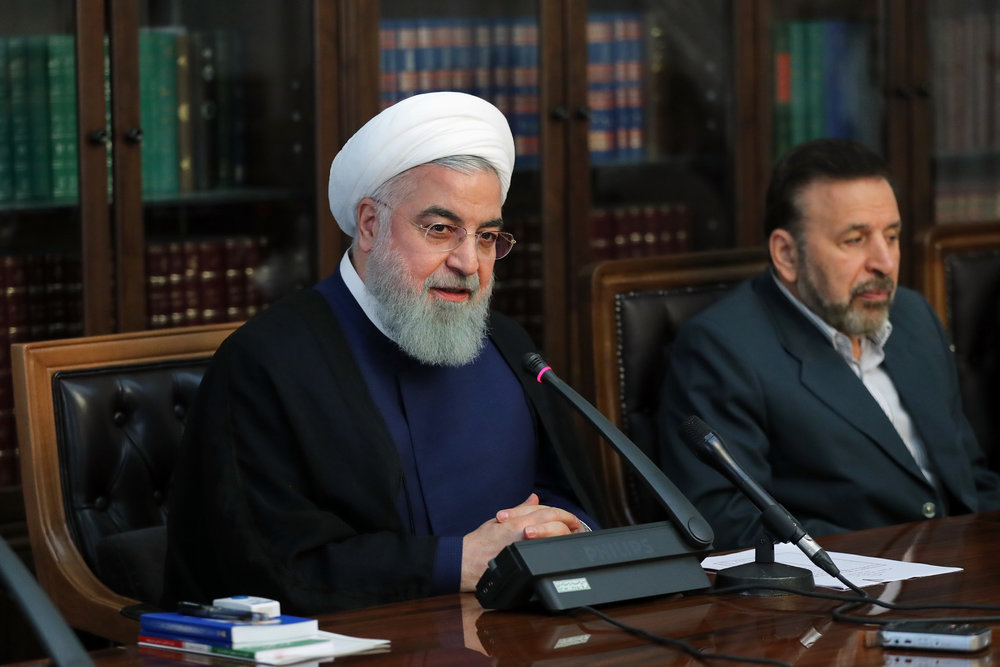 TEHRAN – Iranian President Hassan Rouhani said on Tuesday that the U.S. has faced failure in the issue of the 2015 nuclear deal.
U.S. President Donald Trump's defeat at the UN Security Council shows that Iran's foreign policy has "integrity" and enjoys "precise planning", he said during a meeting with researchers and university professors of social sciences.
He also noted that Iran will pass all the problems through unity and integrity.
Rouhani said in September that the U.S. achieved nothing at the UN General Assembly and UN Security Council's meetings.
The U.S. also was isolated at the UN Security Council's meeting, because the member states supported the 2015 nuclear deal, the president said.
Trump chaired the UN Security Council's meeting in September and much of his speech was spent criticizing Iran. However, all the countries sitting on the council – permanent and temporary members - backed the nuclear agreement and condemned the U.S. pullout from the international deal backed by the UN Security Council resolution 2231.
"The meeting turned into a meeting to support the JCPOA and Trump was left alone which was a second isolation for the U.S.," Rouhani remarked.
"Today, the U.S. is in a historic political isolation," the president said at the time.
NA/PA