"Where Do We Go?" wins best Ottawa vegan filmfest 
October 24, 2018 - 18:21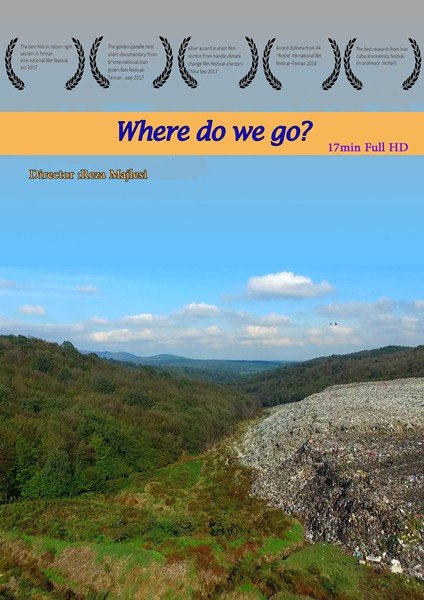 TEHRAN – "Where Do We Go?", a short documentary by Iranian director Reza Majlesi, has won the award for Best Environmental Protection Film at the Ottawa International Vegan Film Festival, the organizers have announced.
The documentary shows how pollution is affecting natural ecosystems and human residents in northern Iran.
The festival showcases short and full-length films with a vegan theme from filmmakers around the world.
The short documentary film "73 Cows" won the Best Overall Film Award and the Best Lifestyle Film Award.
Directed by Alex Lockwood, "73 Cows" provides snippets from the journey of Jay Wilde, the "first farmer in the UK to trade beef farming for sustainable organic vegan farming."
"Promises", a Danish documentary that follows vegan photographer Jo-Anne McArthur and director Jan Sorgenfrei as they investigate the poultry farming industry, was named Best Animal Welfare Film.
A lineup of 29 movies was screened at the first-ever Ottawa International Vegan Film Festival (OIVFF) on October 14 and the winners were announced the next day.
Photo: A poster for "Where Do We Go?" by Reza Majlesi.
RM/MMS/YAW