'U.S. after controlled presence of terrorists in region'
November 13, 2018 - 0:18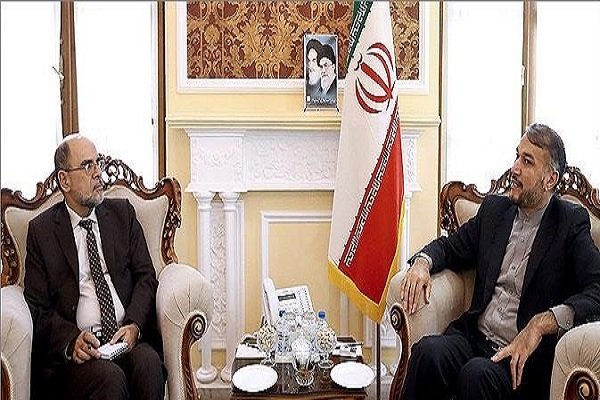 TEHRAN – The White House only considers its own interests in all circumstances, a senior foreign policy advisor to the Iranian parliament speaker has said, adding that the U.S. is after a controlled presence of the terrorists in West and Central Asia.
This policy "aims to intensify pressure on countries with which the U.S. does not see eye to eye," Mehr quoted Hossein Amir Abdollahian as saying in a meeting with Afghanistan's Ambassador to Tehran, Nasir Ahmad Nour, on Monday.
"While claiming to be fighting terrorism and promoting security and peace, the U.S. is in fact supporting the terrorists in Syria and is setting up military bases there without coordinating [with the Syrian government]," he said.
Amir Abdollahian also said the U.S. and NATO practice a "double standard" policy when it comes to their policies in Afghanistan.
"We should be vigilant about the events taking place in the region right now … Despite America's peace plan, Saudi strikes against Yemen have escalated, and defenseless women and children continue to be massacred there," he lamented.
The senior advisor also hoped that the new Afghan parliament will start its work soon, underlining Tehran's readiness to boost parliamentary ties with Afghanistan.
Ahmad Nour, for his part, called for further regional cooperation in a bid to build trust among neighboring countries and to prevent the "unpleasant presence of outsiders" in the region.
'Those who gave birth to terrorists will not also see peace'
"Afghanistan is struggling with numerous troubles including drug trafficking, human trafficking and the presence of Takfiri terrorist groups," the Afghan ambassador said, adding, "Those who gave birth to these terrorist groups will also not see peace and security."
He went on to thank the Islamic Republic for playing a "constructive role" in fighting terrorism and promoting the region's security.
"If security and peace are established in Afghanistan, the refugees will return to their country, innocent people won't be killed and human trafficking will be prevented, which in turn will lead to the strengthening of the security of [Iran-Afghanistan] borders."
MH/PA