Arte Padova hangs works by Iranian artists 
November 17, 2018 - 18:55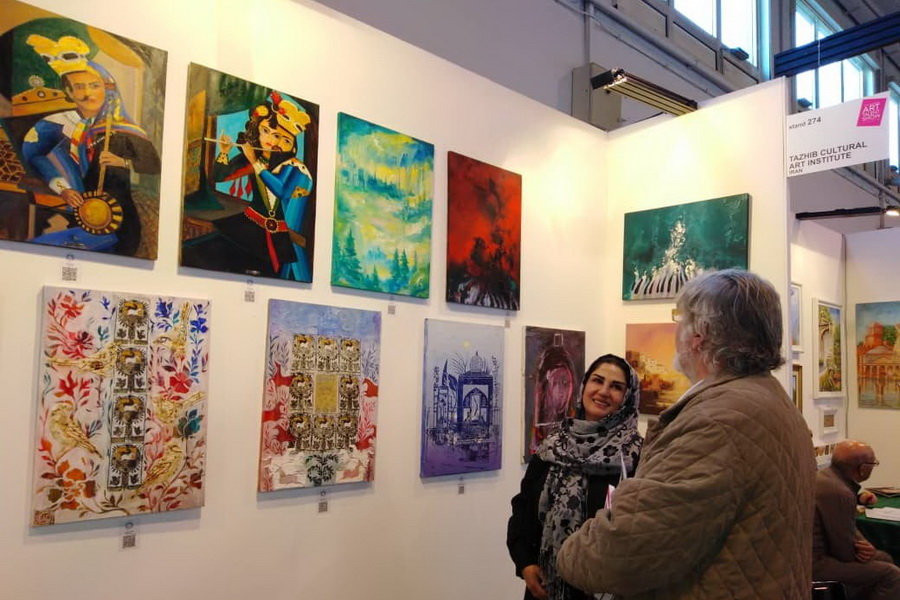 TEHRAN – A collection of works by Iranian artists is on display at the 29th edition of the Arte Padova, a major modern and contemporary art fair underway in the northern Italian city of Padua.
The collection contains 36 works selected by the Tazhib Cultural Art Institute in Tehran, the institute announced in a press release on Saturday.
The collection feature works by Masud Shams, Jila Ebadi, Lobat Sadri, Elham Shafiei, Zahra Davari and several other artists.
In addition, works by Jaleh Nozari, Nilufar Kefayati, Hannaneh Niksirat, Zinat Parsa, Hassani Ahmad-Akhundi and Jinus Shahidi have been selected to compete in the official section of the event.
The Arte Padova opened on Friday and will run until Monday.
Photo: Iranian artist Zahra Davari speaks to a visitor at the pavilion of the Tazhib Cultural Art Institute during the Arte Padova on November 16, 2018. (IRNA)
MMS/YAW