Salar Aqili's new album features duets with Iraj 
November 20, 2018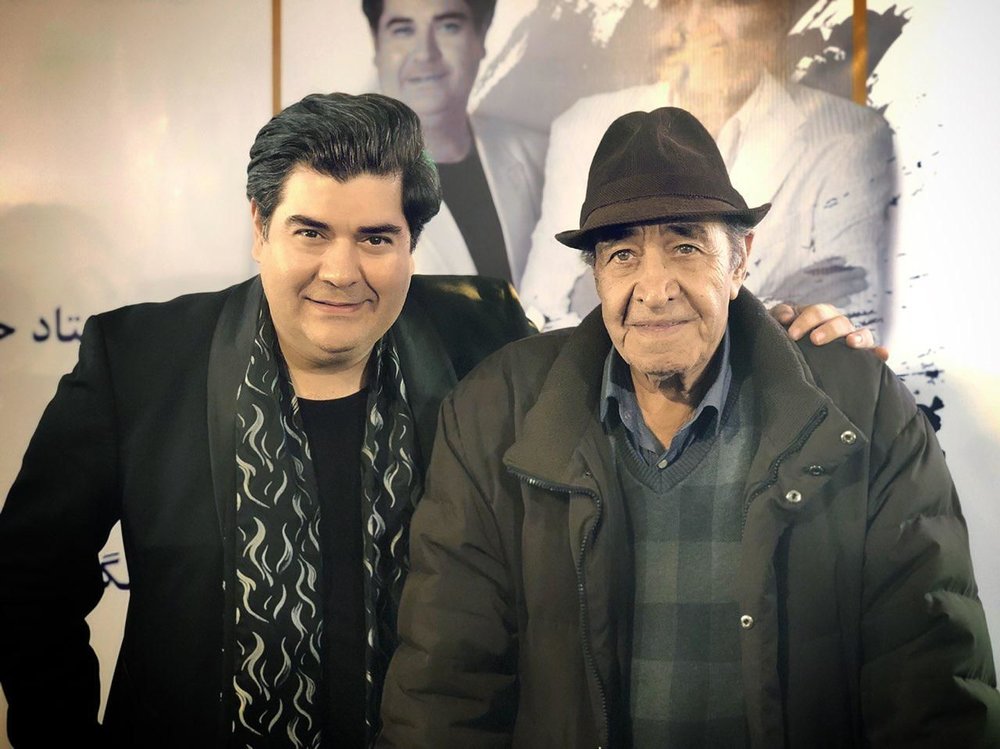 TEHRAN – Vocalist Salar Aqili has collaborated in his new "Song of Iran" with his legendary fellow singer, Hossein Khajehamiri, best known by the pseudonym "Iraj".
They have performed a duet on two tracks of the album, which was released on Monday.
"I was one of the fans of master Iraj since childhood and always envied him," Aqili, 40, said during a ceremony held at the Tehran Negarestan on Monday to promote the album, the Persian service of Honaronline reported.
He called the collaboration his debt to Iraj and said, "I'm very proud to have his collaboration in this album and I hope that people will enjoy it."
The 85-year-old Iraj, who also attended the ceremony, said, "I have always praised Salar Aqili and this collaboration was a good experience."
The album also contains a music video featuring the two tracks, "Iran Is in the Limelight" and "Iran".
Iraj recorded many albums with memorable songs, including "In Memory of Fardin" and "Bird". He was also a playback singer for numerous movies starring Mohammad-Ali Fardin, Manuchehr Vosuq and Reza Beikimanverdi.
Photo: Vocalists Salar Aqili (L) and Iraj pose after a ceremony organized at the Tehran Negarestan on November 19, 2018 to promote their joint album "Song of Iran".
MMS/YAW