Iran hosts Agitos Foundation's Organizational Capacity Program
December 1, 2018 - 19:5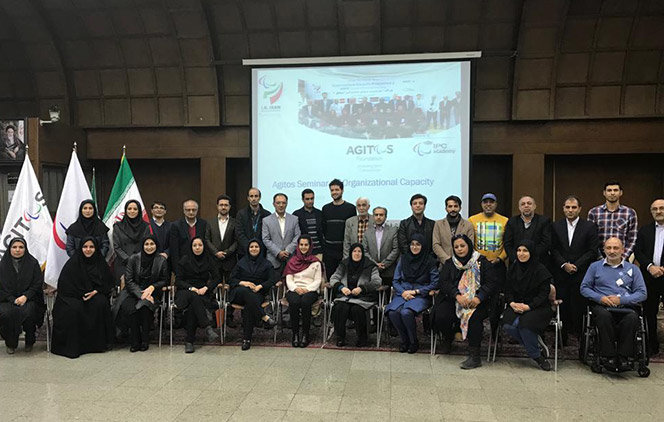 TEHRAN - The Agitos Foundation's Organizational Capacity Program (OCP) Level 2 three-day seminar was hosted by Iran National Paralympic Committee (NPC Iran) from Nov. 28 to Dec. 1.
The Agitos Foundation's Organizational Capacity Program supports National Paralympic Committees (NPCs) to understand their mission and priorities their work.
Through a two-year mentoring process, the program is encouraging increased professionalism, more local support from governments, corporates and development agencies, new local partnerships and better visibility.
The OCP is a unique combination of learning how to make a project successful, knowledge and mentoring, requiring ongoing commitment from the NPC, training expertise from the IPC Academy and mentoring from Agitos Foundation staff.
The OCP Level 1 started in 2014 and so far over 1,000 people have been engaged in national workshops from 39 NPCs in all five regions.
Level 2 started in June 2018 and aims to provide more in depth knowledge and support to NPCs in the areas of governance, marketing/promotion and athlete development.
The long term aim is to increase the ability of NPCs to manage and diversify their funding streams.
"NPC Iran takes sports for disabled people into consideration. We celebrate the National Paralympic Day on 16 October with Para sport exhibitions and educational workshops across all 31 provinces throughout the week," Iran NPC Secretary General Masoud Ashrafi said.
"We try to get involved the family of the para athletes because we deeply believe that it has positive effects on children and parents. We are ready to help the NPC for developing the Paralympic Movement in the region," he added.