Satirist Abolfazl Zarui, known as modern Zakani, dies at 49
December 2, 2018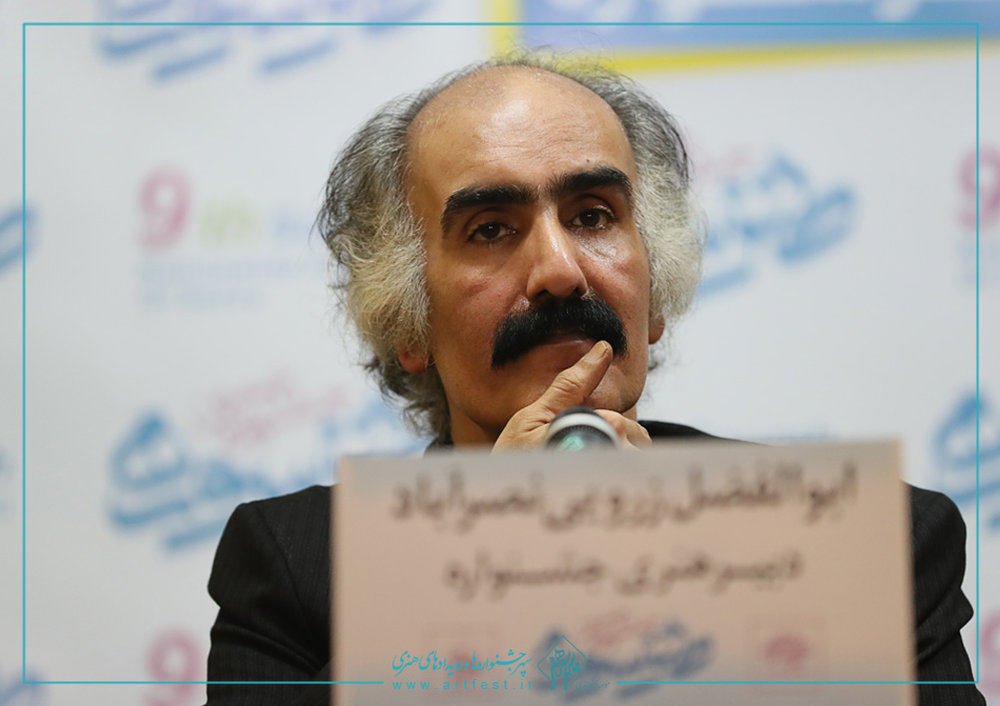 TEHRAN – Abolfazl Zarui Nasrabad, an Iranian satirist who became known as the modern Obayd Zakani due to the close similarity of his satires to those created by the renowned 14th-century poet, has passed away. He was 49.
Zarui, who lived alone, was found dead at his home in Ahmadabad Mostofi, 20 kilometers southwest of Tehran, Persian media announced on Saturday night.
He underwent heart surgery two years ago and was suffering from diabetes, poet Saeid Biabanaki, who is a friend of Zauri, told ISNA on Sunday.
He wrote under pseudonyms such as Molla Nasreddin, Choghondar Mirza and Naneh Qamar for over ten newspapers and magazines, including Hamshahri, Jam-e Jam, Entekhab, Zan and Banu.
However, his social and political satires were highly regarded in Gol Aqa, Iran's foremost post-revolution satirical magazine established by the late Kiumars Saberi in 1990.
In an interview published in 1992, Saberi compared Zarui with Zakani, the writer of "Sad Pand", "Rish Nameh" and "Mush o Gorbeh", and Ali-Akbar Dehkhod, the author of the social and political satire collection "Charand o Parand".
"The pens Obayd and Dehkhod had in their hands have not been left without an heir," Saberi said.
"Satire is flourishing. Molla Nasreddin (Zarui), one of our modern satirists, is only 23 years old," he added.
Zarui was the author over 15 collections, the last of which "The Memoires of Chief Professor Hassan-Ali Mostofi" was published in 2016.
The book was reviewed in a session attended by poet Ali Musavi Garmarudi who praised Zarui's sense of humor and said, "Zarui is the Obayd Zakani of our modern times."
In February 2007, Zarui was selected as Iran's best post-revolution satirist during the 1st Fajr Poetry Festival.
Zarui's death came as a big shock to the Iranian literati community.
Seyyed Mehdi Shojaei, the writer of the satirical novel "Democracy or DemoCrazy", called him an unparalleled figure of Iran's modern satire and criticized Iranian cultural officials for their neglect of his illness.
Photo: Satirist Abolfazl Zarui Nasrabad in an undated photo.
MMS/YAW