Swimmer with Down's syndrome breaks record
December 5, 2018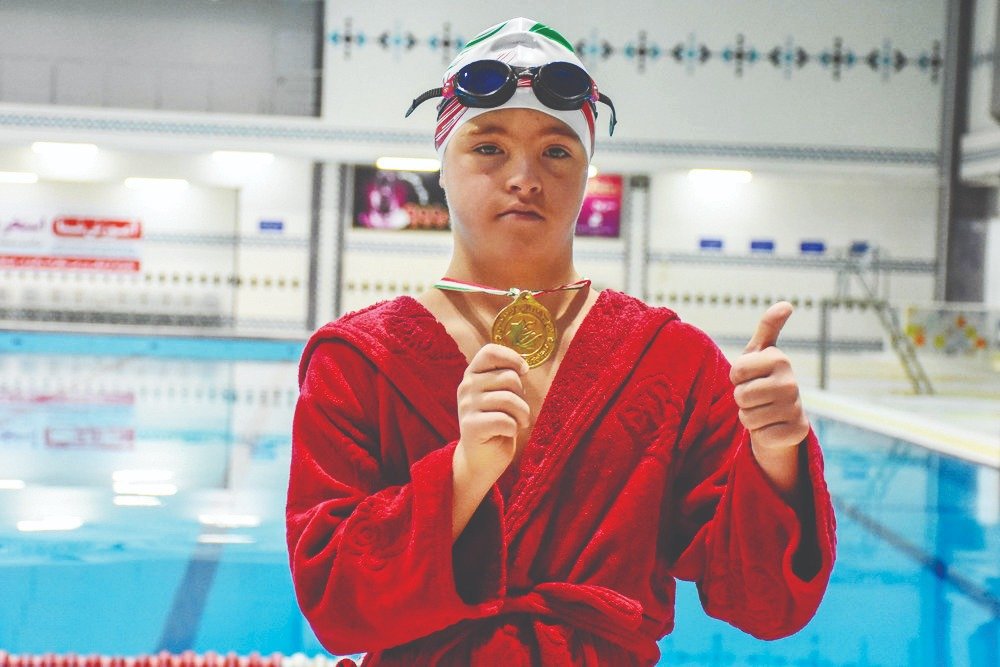 TEHRAN – On the International Day of Persons with Disabilities (IDPD), Shaho Mohammadi broke the record in disability swimming.
The 13-year-old swimmer registered a record for the longest distance ever swum in Urmia in West Azerbaijan province.
He swum 2,483 meters in an hour time.
Down syndrome, also known as trisomy 21, is a genetic disorder caused by the presence of all or part of a third copy of chromosome 21. It is typically associated with physical growth delays, mild to moderate intellectual disability, and characteristic facial features.