Govt. focusing on economic stability: Rouhani
December 11, 2018 - 21:20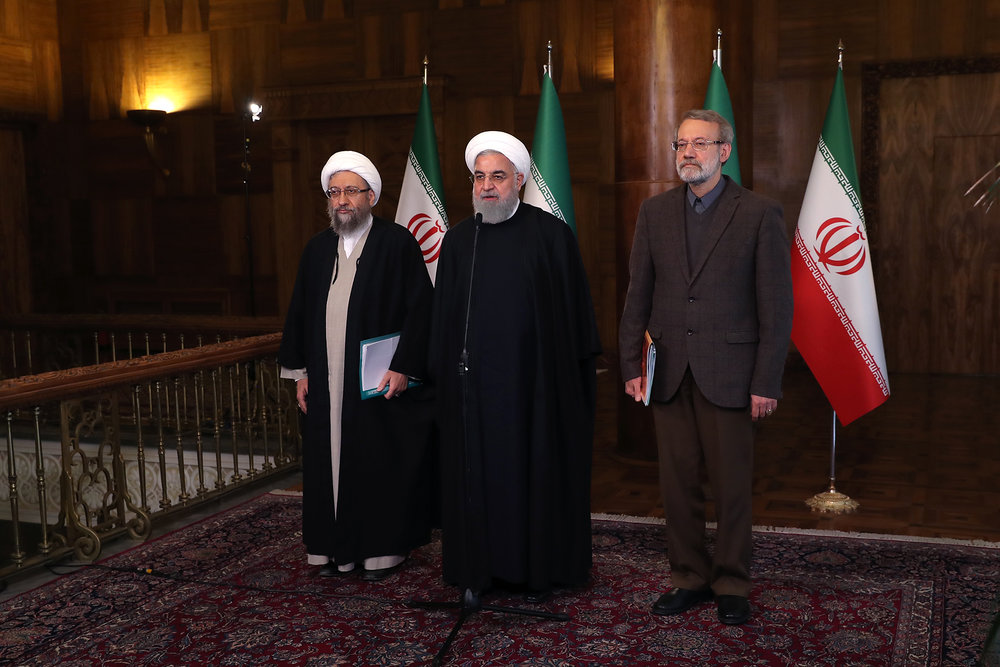 TEHRAN –President Hassan Rouhani said on Tuesday that the government is making efforts to stabilize economy and reduce economic pressure on the people.
After a meeting of the heads of the three branches, Rouhani said that the U.S. worked hard to cause chaos in the Iranian economy after November 4, but the people and businessmen acted in a way to prevent it.
On November 4, the U.S. officially enforced banking and oil boycott against Iran.
Rouhani said after November 4 the people, central bank and other economic bodies acted in a way that the market became more stable.
He added, "The U.S. objective was to prevent exportation of Iran's oil, but I tell the people clearly that oil exportation has become better after Aban 13 [November 4]."
'No way but making peace with Yemenis'
Rouhani also said the situation in Yemen has developed in a way that Saudi Arabia and its allies, who made strenuous efforts to occupy the country and make the Yemenis surrender, have no choice other than making peace with the country.
He also noted that Iran supports inter-Yemeni talks.
UN-brokered peace talks between the warring parties in Yemen's conflict began on Thursday in Sweden.
The Saudi-led war in Yemen started in March 2015 as an attempt to crush the Houthi movement in the country and restore former president Abd Rabbuh Mansur Hadi.
In April 2015, Iranian Foreign Minister Mohammad Javad Zarif submitted a letter to then UN Secretary-General Ban Ki-moon outlining a four-point peace plan for Yemen. The plan called for an immediate ceasefire and end of all foreign military attacks, humanitarian assistance, a resumption of broad national dialogue, and "establishment of an inclusive national unity government."
NA/PA