65% of Iranian population overweight, obese
December 23, 2018 - 21:31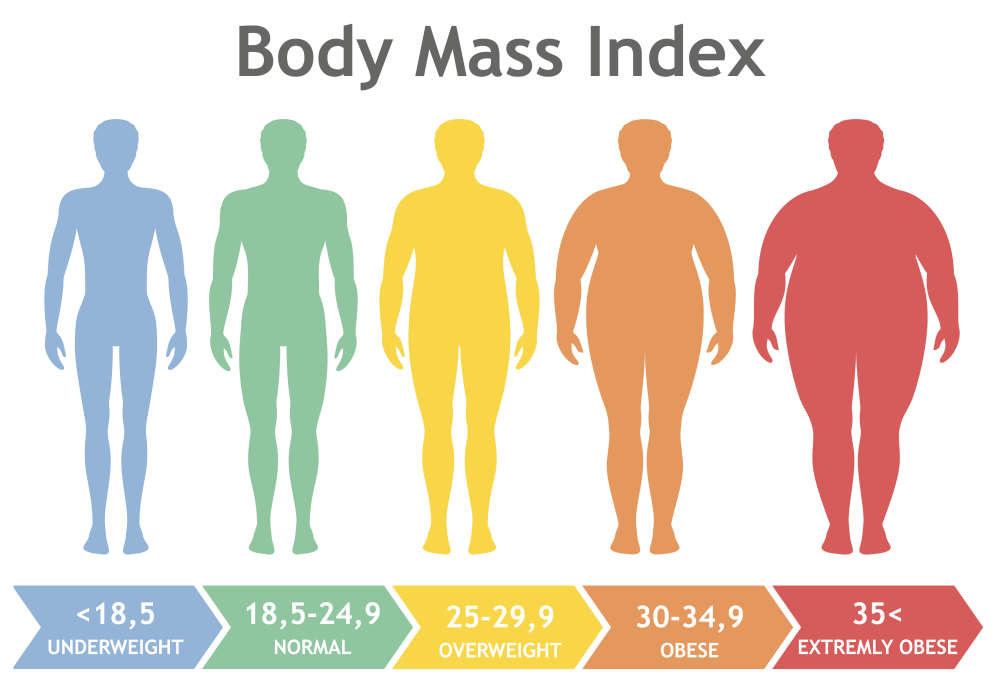 TEHRAN – Obesity and overweight have affected about 65 percent of the country's population, while physical inactivity is the main reason behind, the Health Ministry's director for non-communicable diseases (NCDs) has said.
Over 55 percent of the population are physically inactive, which means not having at least 150 minutes of physical activity during the week, ISNA quoted Afshin Ostovar as saying on Sunday.
Compered to men, women are more likely to be physically inactive, with 45 percent of men and 65 percent of women not having enough physical activity in the country, he added.
He went on highlight that insufficient physical activity starts since childhood and adolescence, and unfortunately, 20 percent of children in the country have inadequate physical activity.
While some 65 percent of the Iranians are obese or overweight, obesity itself affected about 23 percent of the country's adult population, he further regretted.
Referring to inappropriate education, improper urban development and living standards in cities as the major contributors, he said that insufficient physical activity even has affected the few populations of rural communities and villagers, as 40 years ago, 70 percent of the country's population were living in rural areas, while it currently dropped to 25 percent.
He emphasized the importance of multispectral coordination, policymaking, planning, national programs and commitment to reduce the damage resulting in obesity, adding that assessing the country's current condition, we must consider the world's strategies and activities against the issue.
Ostovar further called on the related organizations and responsible bodies to cooperate well on this issue in order to reduce the burden of the disease in the society.
According to the World Health Organization, insufficient physical activity is one of the leading risk factors for global mortality, which is on the rise in many countries, adding to the burden of NCDs and affecting general health worldwide. People who are insufficiently active have a 20 percent to 30 percent increased risk of death compared to people who are sufficiently active.
Globally, around 23 percent of adults aged 18 and over were not active enough in 2010 (men 20 percent and women 27 percent). Some 81 percent of adolescents aged 11-17 years were insufficiently physically active in 2010. Adolescent girls were less active than adolescent boys, with 84 percent vs. 78 percent not meeting WHO recommendations.
In high-income countries, 26 percent of men and 35 percent of women were insufficiently physically active, as compared to 12 percent of men and 24 percent of women in low-income countries. Low or decreasing physical activity levels often correspond with a high or rising gross national product.
As per the data revealed by WHO in 2016 more than 1.9 billion adults were overweight and 650 million people were obese. Sadly at least 2.8 million people each year die as a result of being obese or overweight. Globally, 41 million preschool children were overweight in 2016.
In May, Reza Malekzadeh, deputy health minister, announced that deaths linked with overweight and obesity have seen a twofold increase in Iran between 1990 and 2015.
Out of 372,000 deaths occurred in 1990 some 21,500, nearly 6 percent of the deaths, were weight-related while out of 385,000 deaths in 2015 some 50,000, nearly 13 percent of the deaths, were attributed to overweight and obesity, Malekzadeh said, adding that in 1980 some 2 million people were obese while the number increased 5.5 times in 2015 as about 11 million people are suffering obesity, same goes for people who are overweight; the number jumped from 5 million to 8 million over the same time span.
FB/MQ/MG