Syria air defences 'confront Israeli missiles' near Damascus
December 26, 2018 - 14:30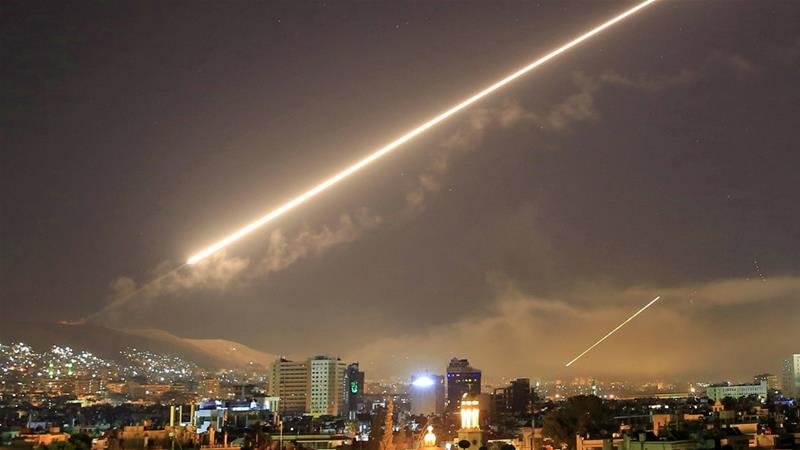 Syrian state media says government air defences have intercepted missiles fired by Israeli fighter jets near the capital, Damascus.
The reported raid on Tuesday hit an arms depot and wounded three soldiers, Syria's state-run news agency SANA quoted an unnamed military official as saying.
"Our air defences confronted hostile missiles launched by Israeli warplanes from above the Lebanese territories and downed most of them before reaching their targets," the military source said.
Lebanon's state-run National News Agency earlier reported that Israeli jets were flying at low altitude over parts of southern Lebanon.
Nearly an hour after the attacks began, Damascus residents could still hear the air defence units firing towards targets in the air.
(Source: Al Jazeera)