Landmark watermill restored in central Iran
December 31, 2018 - 21:43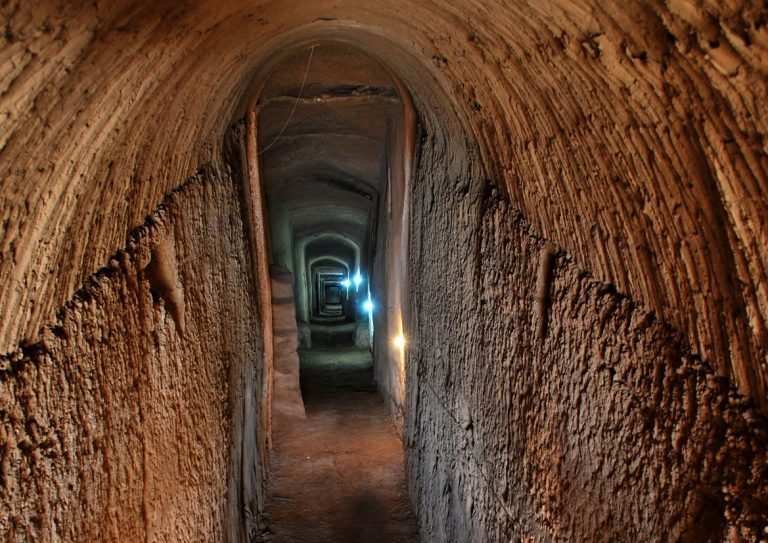 TEHRAN – The 18th-century Dosangi Mill, which is of high archaeological importance, has recently been restored in Meybod county, Yazd province, central Iran.
"Restoration of this mill, which included dredging mud for input canals, was carried out in the span of two months," said Seyyed Mostafa Fatemi, the provincial tourism chief, CHTN reported.
"The watermill, which is built by the hands of creative people of Meybod, is one of tourist attractions of this county…. and it dates from the late Safavid era (1501–1736) with regarding to its building materials and architecture."
One of the most essential features of the mill is that it is built underground and no similar match to it has been found yet, the official said.
The watermill is situated on confluence of the qanats (subterranean aqueducts) so that it is important from hydraulics point of view, he explained.
The structure is locally known as "double stone watermill of Mohammad-Abad".
Meybod is situated some 50 kilometers north of Yazd where tourism officials are planning to internationally promote it as the "city of watermills". It seeks UNESCO status for long being a cradle of watermills and for its cultural evolution of water supply through the millennia.
Watermills were typically constructed in accordance with the then design requirements for instance they featured dome-shaped roofs with high-enough vestibules to allow camels or other livestock to move back and forth with ease in order to convey grains or flour.
AFM/MQ/MG