Operation Karbala-4 was not a military deception: General Soleimani
December 31, 2018 - 21:3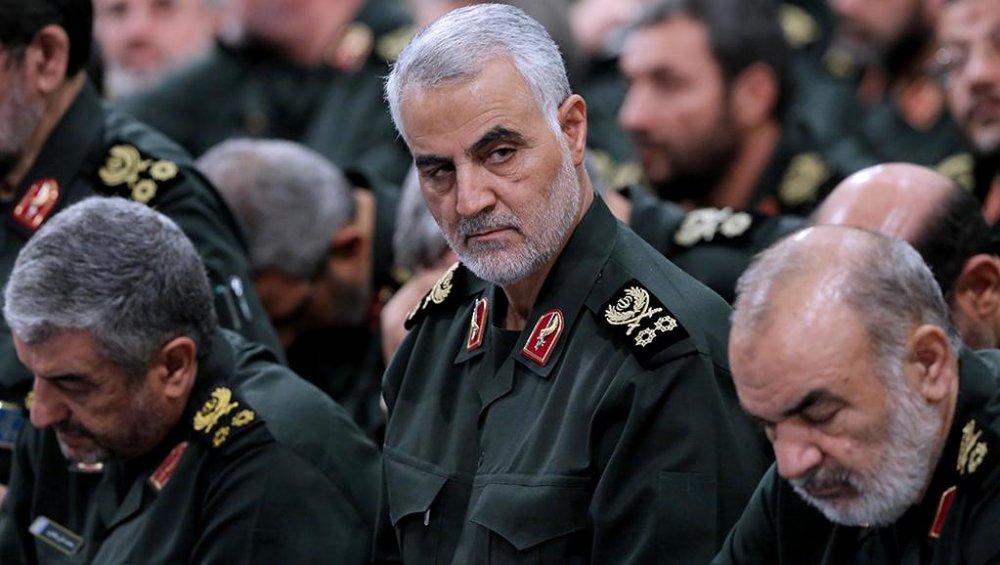 TEHRAN - General Qassem Soleimani, commander of the IRGC Quds Force, said on Monday that Operation Karbala-4 in late December 1986 during Iraq's war against Iran was a main operation and not a "military deception".
He was speaking following a controversial tweet by Mohsen Rezaee, secretary of the Expediency Council, on December 28 in which he said the 1986 operation had been meant to be a military deception. Rezaee was the commander of the Revolution Guards at the time.
Rezaee's tweet drew strong backlash from critics of various affiliations. One of the most severe ones came from President Rouhani's advisor Hesamoddin Ashna, who rebuffed the then-commander's remarks and demanded "transparency" and why the operation was initiated with the knowledge that it had been divulged to the Iraqis beforehand.
Operation Karbala-4 was launched under the cover of darkness in late December 1986 during Saddam Hussein's war against Iran, and was meant to give Iranian forces a foothold along the Arvand Roud waterway in southwest Iran. The Iranian troops would go on the offensive once across the waterway. However, the operation did not go as planned, according to Press TV.
The late Ayatollah Akbar Hashemi Rafsanjani, who carried the title of Iran's commander of war at the time, had in an interview with ISNA some years later in which he said the operation had been divulged, leading to a high number of casualties on the Iranian side.
According to some reports, in the operation about 1,000 were martyred, 3,900 went missing, and 11,000 injured.
"After success of operation Karbala-5, the enemy assumed that Karbala-4 was not our main operation," Soleimani said in a televised interview with Reza Rashidpour's "Hala Khorshid" program.
Soleimani defended the decision to push ahead with operation Karbala-4, saying the enemy became notified about most of the operations and it was not logical to cancel an operation for which efforts had been made for several months just because the enemy was notified.
Rezaee's tweet has also drawn reaction from the parliament. Chief of the Parliament National Security and Foreign Policy Committee Heshmatollah Falahatpisheh said on Monday that the body will discuss the issue and expressed dismay over Rezaee's remarks by saying that "elaborating on some issues does not do national security any good."
NA/PA