Tehran theater hosts "Guards at the Taj"
January 1, 2019 - 18:51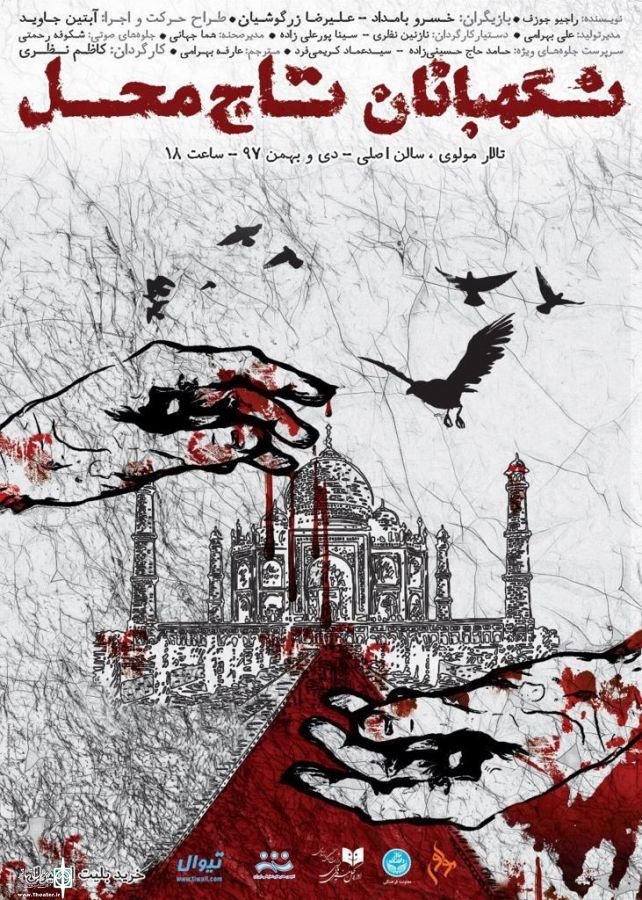 TEHRAN – American playwright Rajiv Joseph's "Guards at the Taj" had its Iranian premiere by at Tehran's Molavi Theater on Monday.
Kazem Nazari is the director of the 2015 play, which is about two Imperial Guards and best friends, Humayun and Babur, in Taj Mahal, India in the 17th century.
The emperor has decreed that no one, except the masons, laborers and slaves who exist within the walls of Taj Mahal, shall turn to look at the building until it is complete.
Now, as the building nears completion and the first light catches on the pure white domes behind them, the temptation to steal a glance at the most beautiful monument the world has ever seen grows stronger. But beauty has a price and Humayun and Babur are about to learn its true cost.
"This is not an ordinary historical story," Nazari has told Iran Theater and added, "It is the symbol of our world and the people who rule over us. Powerful men who misuse art to satisfy their own desires."
An Indian music group performs live during each performance. The group was employed to make the atmosphere closer to the story in the play, he said.
Nazari's troupe also has Malaysian dancer Ramli Ibrahim to perform Odissi dance during the performances.
Khosro Bamdad and Alireza Zargushian are the main members of the cast for the play, which will be on stage until January 20.
Photo: A poster for "Guards at the Taj" by Kazem Nazari.
ABU/MMS