Source of 'unpleasant smell' in Tehran not found: governor
January 6, 2019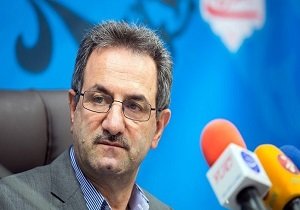 TEHRAN – Tehran Governor-General Anoushirvan Mohseni-Bandpei has said the source of the unpleasant smell has not yet been identified, suggesting that a chemical might be the source.
On Wednesday, thousands of Tehran dwellers took to social media to complain about the "smelly," "sulphur-like" and "fishy" odor in various parts of the capital.
Some suggested a burst sewage pipe might be the source, however, Mohseni-Bandpei said the smell more likely is of sulfur compounds.
"Investigations are continuing, but so far we have not found a specific source," he added.
Managing director of Tehran Sewage Company Morteza Azoddin also said the sewage system definitely is not the source.
MH/PA