"The Street Performer of Manhattan" explores impacts of systemic cultural dysfunction
January 9, 2019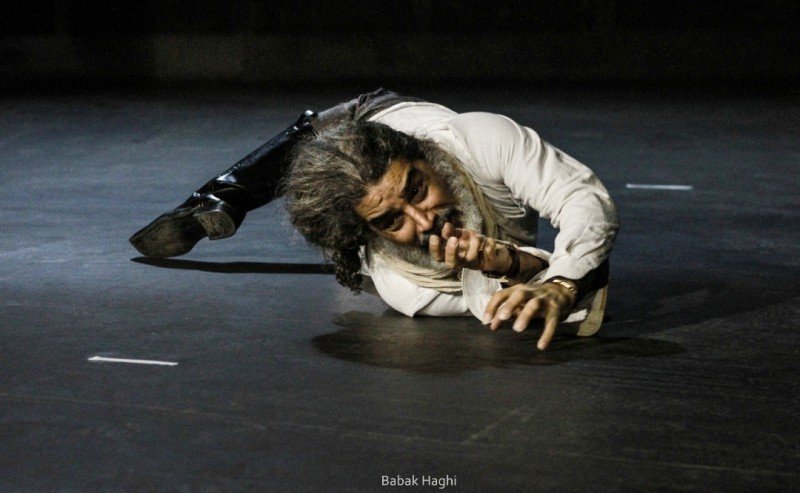 TEHRAN – "The Street Performer of Manhattan" came to a Tehran theater on Wednesday to demonstrate the devastating effects of a cultural system dysfunction.
Mikail Shahrestani is the actor and director of the monolog that he has co-written with Nima Mehr.
"The play is about a retired actor who has been badly treated in his society, which is suffering from systemic cultural dysfunction that has not allowed him to demonstrate his inner values," Shahrestani told the Persian service of MNA on Wednesday.
"He has always been dreaming of performing Shakespeare's plays, but now he has to record his performances on the streets to send to his daughter to convince her to visit him after 20 years," he added.
The play also includes soliloquies of main characters in Shakespeare's "Macbeth", "Hamlet", "Othello", "King Lear", "Julius Caesar" and "The Merchant of Venice".
"Playing the roles of ten characters makes things difficult for me because I have to change my costume for each character almost instantly, but there are some people present backstage to help me with this," Shahrestani said.
"I hope everything will go well during all performances, because any dissonance would ruin the whole work," he mentioned.
Shahrestani has previously performed Eric-Emmanuel Schmitt's "Partners in Crime", Tennessee Williams' "The Glass Menagerie", Anton Chekhov's "Uncle Vanya" and many other plays by outstanding playwrights in the world.
Photo: Actor and director Mikail Shahrestani rehearses for "The Street Performer of Manhattan" in an undated photo. (Tiwall/Babak Haqqi)

MMS/YAW