Ardebil hosting national festival of tribes
January 14, 2019 - 22:41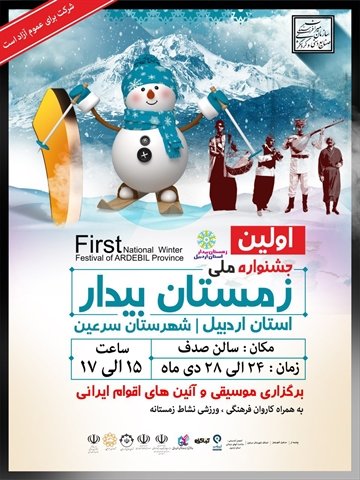 TEHRAN – A national festival of tribes is currently underway in the city of Sareyn, northwestern province of Ardebil.
The five-day festival opened to the public on Monday with the aim of turning the spotlight on tourism, traditions and culture of various Iranian ethnic communities, CHTN reported.
It also features regional arts, handicrafts, souvenirs, culinary traditions and tourist-attraction exhibits, as well as crafts workshops and live performances.
Dozens of Iranian handicrafts have gained the UNESCO Seal of Excellence during the past couple of years.
Sprawling on a high, windswept plateau, Ardebil is well-known for having lush natural beauties, hospitable people and its silk and carpet trade tradition, it is also home to the UNESCO-registered Sheikh Safi al-Din Khanegah and Shrine Ensemble.
AFM/MG