IRCS offering rehabilitation packages for the elderly 
January 21, 2019 - 21:46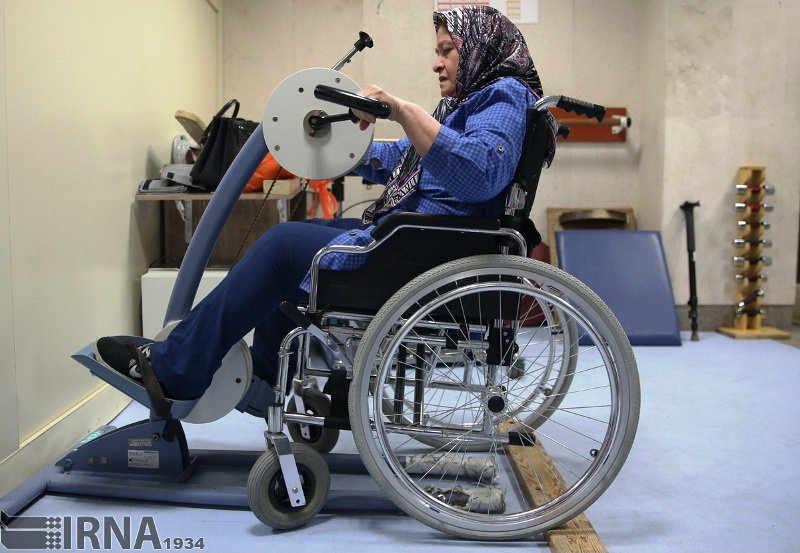 TEHRAN—The Iranian Red Crescent Society (IRCS) is offering modern rehabilitation packages to the elderly aged over 60 at Nour-e Afshar sub-specialty and charity hospital, the hospital chief has announced. 
Soon enough the country will be facing an aging population and unfortunately the elderly are not very much physically healthy and older people grapple with various health problems, Majid Nouri regretted.
The aforesaid rehabilitation packages are offered to the elderly in an attempt to improve their physical health, IRNA news agency quoted Nouri as saying on Monday.
Early detection of memory disorders such as Alzheimer's and other cognitive disorders, prevention, treatment and management of stroke and lowering the risk of a second stroke, diagnosis of Parkinson and other physical disabilities, prevention and early diagnosis of depression and offering medical and non-drug treatments, offering rehabilitation services to stroke patients, patients with Parkinson, and patients who have undergone joint replacement surgeries as well as exercise therapy for musculoskeletal disorders are some of the services older persons can receive at the hospital, he explained.
Moreover, older people will receive the medical service under the supervision of specialists and can also enjoy nutritional counseling for a healthier diet at the hospital, Nouri highlighted.
He went on to say that in general, many older people complain about heart conditions, respiratory diseases as well as osteoporosis and digestive disorders and gastrointestinal diseases.
Additionally, brain disorders along with diseases affecting mental health such as anxiety, depression, and cognitive disorders are other problems older people are suffering from which may remain undiagnosed as the symptoms vary from one person to another, he added.
Based on the latest 2016 census carried out by the Statistical Center of Iran, Iranians' average life expectancy has risen to 74 years (72.5 years for males and 75.5 years for females).
Census reports of 2016 also indicate that the number of persons, aged 60 years or older, has increased by 1.5-fold over the past decade (2006-2016) in Iran. In 2006, some 5.1 million people were 60 or older, but the number rose to 6.1 million in 2011 and to 7.4 million in 2016. Currently, the country's total population stands at about 80 million, of which some 9.3 percent is 60 or older.
According to the United Nations, almost 700 million people are now over the age of 60. By 2050, 2 billion people, over 20 percent of the world's population, will be 60 or older. The increase in the number of older people will be the greatest and the most rapid in the developing world, with Asia as the region with the largest number of older persons, and Africa facing the largest proportionate growth.
MQ/MG