"From Sultaniyya to Florence": Tehran conference to address medieval architecture
January 21, 2019 - 21:28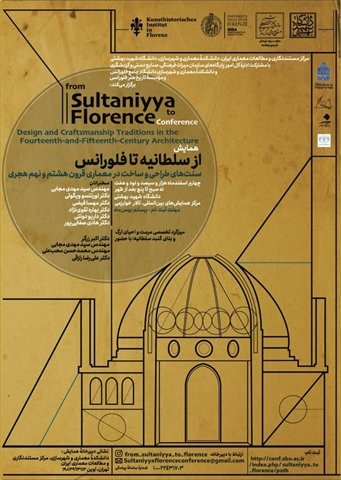 TEHRAN – A range of architectural designs and craftsmanship traditions of the 14th and 15th centuries will be discussed at a Tehran conference titled "From Sultaniyya to Florence".
Several Iranian and Italian experts are scheduled to deliver lectures in the event, which will be held at Shahid Beheshti University on February 23, CHTN reported.
Sultaniyya, which is also spelled as Soltaniyeh, was briefly the capital of Persia's Ilkhanid dynasty (a branch of the Mongol dynasty) in the 14th century.
The city has long been a tourist destination. It is home to a UNESCO-registered mausoleum of the same name, where Oljaytu who was the eighth Ilkhanid dynasty ruler from 1304 to 1316 is laid to rest.
According to UNESCO, the mausoleum's interior decoration is so outstanding that scholars like A.U. Pope have described the building as "anticipating the Taj Mahal".
AFM/MQ/MG