Iran, Turkey consider preferential trade, bartering to develop mutual trade
January 27, 2019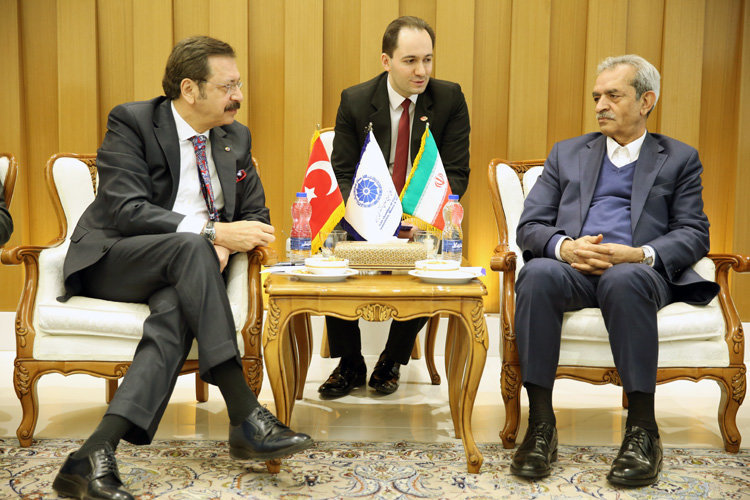 TEHRAN – Head of Iran Chamber of Commerce, Industries, Mines and Agriculture (ICCIMA) and president of the Union of Chambers and Commodity Exchanges of Turkey (known as TOBB) met on Saturday to discuss various ways of developing bilateral trade including preferential trade and bartering.
In the meeting, ICCIMA Head Gholam-Hossein Shafeie and TOBB President Rifat Hisarciklioglu also discussed issues and problems in the way of the two countries mutual trade, the portal of ICCIMA reported.
In this regard, the recent meeting between the two countries' presidents and their decision on modifying the preferential trade agreement reached between the two sides, and Shafeie suggested that the two countries' chambers of commerce present their views and ideas for modification of the mentioned agreement to their governments.
ICCIMA head further mentioned bartering as another way of expanding trade ties between the two sides saying, "The two countries' chambers could have a significant impact on increasing bartering of goods and services."
Hisarciklioglu for his part, welcomed Shafeie's proposals and noted that establishing a desirable bartering system is one of the main solutions for Iran and Turkey to pass through the U.S. sanctions.
President of TOBB visiting Tehran at the top of a trade delegation also announced that Kapikoy - Razi border crossing between the two countries will be reopened within the next two months.
EF/MA