"US hostility has led it to support dictators, butchers and extremists, who've only brought ruin to our region," Iran's foreign minister says
Zarif to Trump: Iranians, including Jews, celebrating 40 years of progress despite U.S. pressure
February 6, 2019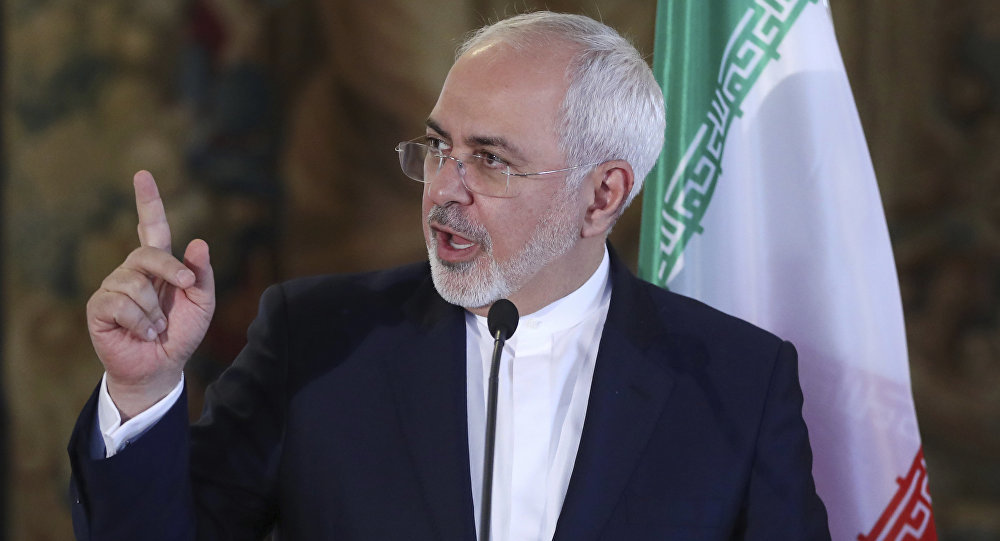 TEHRAN – Iranian Foreign Minister Mohammad Javad Zarif has said that the Iranians are commemorating 40 years of progress despite the U.S. pressure.
"Iranians—including our Jewish compatriots—are commemorating 40 yrs of progress despite US pressure, just as @realDonaldTrump again makes accusations against us @ #SOTU2019. US hostility has led it to support dictators, butchers & extremists, who've only brought ruin to our region," he tweeted on Tuesday.
In a speech to Congress on Tuesday, U.S. President Donald Trump defended his decision to withdraw from the 2015 nuclear deal, the Joint Comprehensive Plan of Action, and called Iran radical.
"We will not avert our eyes from a regime that chants, 'Death to America,' and threatens genocide against the Jewish people. We must never ignore the vile poison of anti-Semitism or those who spread its venomous creed. With one voice, we must confront this hatred anywhere and everywhere it occurs," Trump said.
Contrary to remarks by Trump, Jews are quite free to practice their own religion in Iran and they have representatives in Parliament. Iran is also home to the largest Jewish population among Muslim countries in the Middle East.

Iran is only opposed to the stealing of the Palestinian lands by the Zionist regime of Israel.
NA/PA