'Playing to learn' scheme piloted in elementary schools
February 17, 2019 - 9:28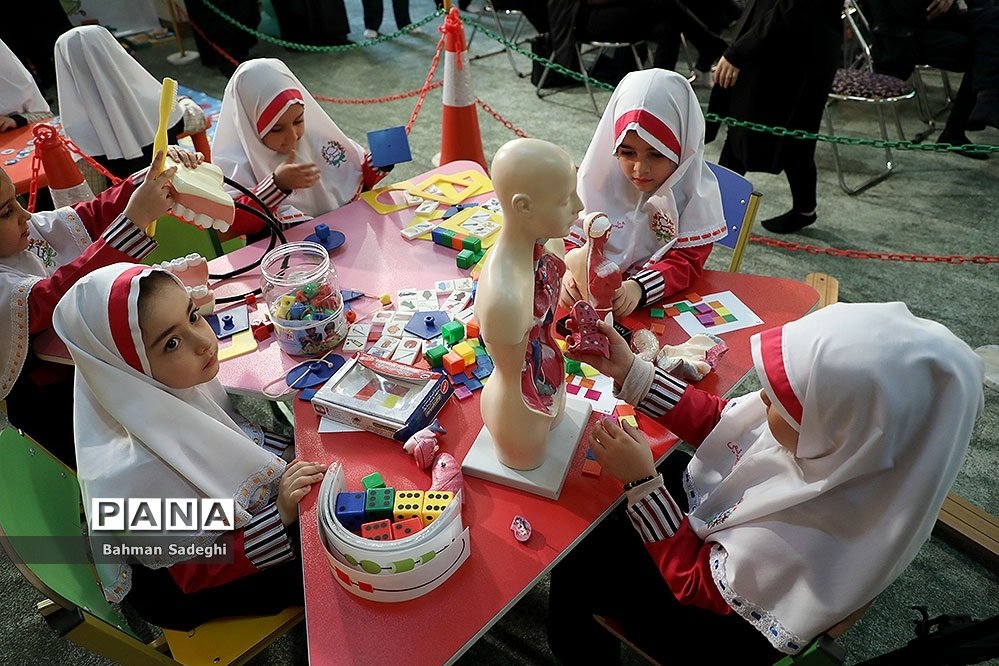 TEHRAN – A plan dubbed "playing to learn" aiming at using educational games toward deeper learning was implemented for first time in elementary schools across the capital, with the Education Minister in attendance, Fars reported on Saturday.
The scheme was first proposed by Education Minister Mohammad Bat'haei on the fourth national festival of toys which was held in Tehran in November 2018.
The scheme uses games along with skill-centered assignments to involve and interest the students in educational process, so traditional classrooms are not effective any more, as gamification helps students learn far more than they learn with textbooks.
Through the first phase of the scheme, 1,000 schools from 10 provinces nationwide will implement the playing to learn scheme, including Tehran, Khorasan Razavi, Fars, Hamedan, Mazandaran, Kordestan, Kerman, West Azarbaijan, Qazvin, and Sistan-Baluchestan.
According to the report, schools regarding their proper environment and conditions volunteered and chose to hold game-based classes and assess the results, currently in each province 50 girls' schools and 50 boys' schools among state-run and private schools have piloted the scheme; 20 percent of which are private schools.

The positive effect of playing games at schools
According to the teachstarter.com, research has shown that there are many benefits for playing daily games in the classroom. When planning lessons, teachers should try to incorporate at least one game a day into one of the key learning areas as either a teaching and learning tool, assessment strategy or classroom motivator.
When playing games, students become more engaged in their learning, taught content is reinforced and class positivity is increased.
By playing games, students become more motivated to learn, pay attention and participate in set tasks. Games help students to become a part of a team as well as take responsibility for their own learning.
Games are a great way to control the competitiveness between peers. By using games in the classroom, students can compete against each other whilst playing a game, then support each other during other learning activities.
Stimulating the brain with strategies in a game can be a great brain workout. Moreover, it helps to create positivity around the lesson, motivating students with their participation and creating a positive attitude towards learning.
Additionally, games can be used as a less stressful way for students to demonstrate their knowledge, skill and understanding of a topic. Playing games in the classroom also increases class cooperation.
And last but not least games are a great tool to use in the classroom to consolidate new knowledge.
FB/MQ/MG