Fajr street performers entertain passersby in downtown Tehran 
February 20, 2019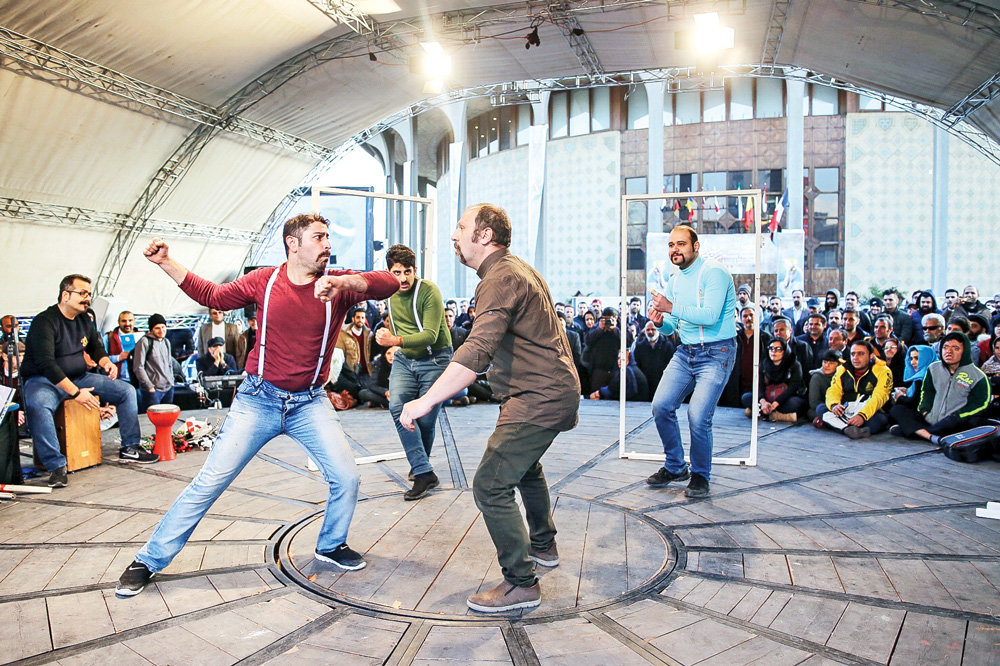 A troupe gives a street performance in the courtyard of Tehran's City Theater Complex during the 37th Fajr International Theater Festival on February 18, 2019.
Street performances arranged by the organizers of the festival have been warmly received by passersby since the beginning of the event on February 11.
Winners of the festival will be honored during the closing ceremony on Saturday.
(Mehr/Mohammad Moheimani)