Zarif warns Israel about its warlike adventurism
February 23, 2019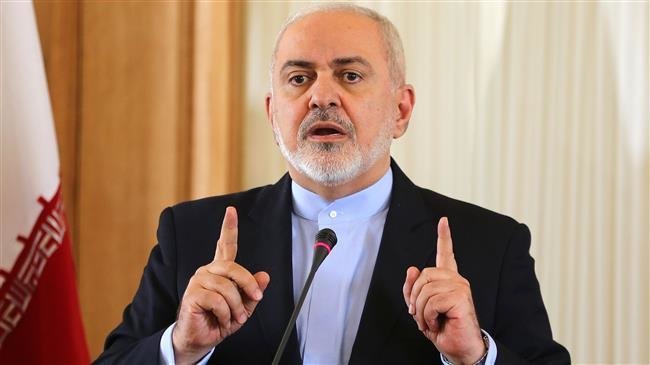 TEHRAN – Foreign Minister Mohammad Javad Zarif has warned the Israeli regime that its "dangerous" adventurism with its bombing campaign in Syria could result in a military conflict in the region.
"There is adventurism on Israel's side, and adventurism is always dangerous," Zarif said in an interview with the Sueddeutsche Zeitung newspaper published on Wednesday, Press TV reported.
Iran is in Syria at the invitation of the Syrian government, while Israel is violating Lebanese and Syrian air space, as well as international law, Zarif said.
Asked about the possibility of a military conflict with Israel, he said he does not see that coming "but we cannot exclude the possibility."
In his earlier remarks at the Munich Security Conference, Zarif had accused Israel of looking for war and warned that its actions and those of the United States were increasing the chances of a clash in the region.
Also in an interview with NBC News during his visit to Munich, the Iranian foreign minister warned the U.S. and its allies that it would be "suicidal" to go to a war with Iran.
He said the "same gang" behind the U.S. invasion of Iraq in 2003 were "at it again" in pushing for war with Iran.
"I'm not saying [U.S.] President [Donald] Trump's administration, I'm saying people in President Trump's administration are trying to create the same eventually and I believe they will fail," he argued.
"But I think at the end of the day, some sense will prevail and people will find out that it's suicidal to engage in a war with Iran," Zarif added.