Senior officials highlight Leader's roadmap for future
February 24, 2019 - 20:42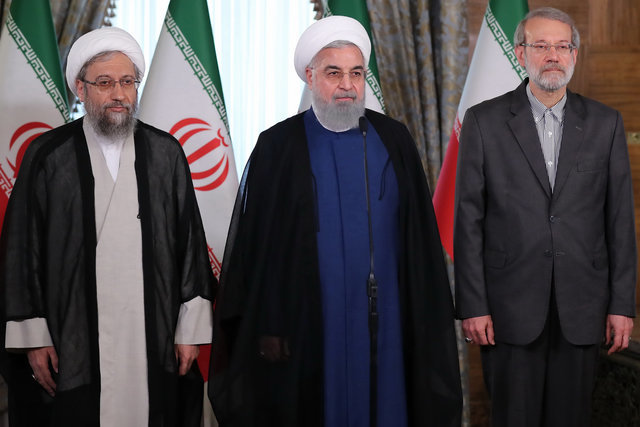 TEHRAN – Heads of the three branches of government on Sunday highlighted the need to fully implement the recent guidelines issued by Leader of the Islamic Revolution Ayatollah Ali Khamenei on the second phase of the revolution and ways to move forward.
President Hassan Rouhani, Judiciary Chief Ayatollah Sadeq Amoli Larijani and Majlis Speaker Ali Larijani made the remarks during a meeting of the Supreme Economic Coordination Council, headed by Rouhani, Mehr reported.
In a statement after the 40th anniversary of the Islamic Revolution, the Leader said the Islamic Revolution guaranteed Iran's security, stability, and territorial integrity, and stressed that Iran must not back down from its national and revolutionary values.
MH/PA