Cleric lauds Leader's guidance for second phase of the Revolution
February 22, 2019 - 22:42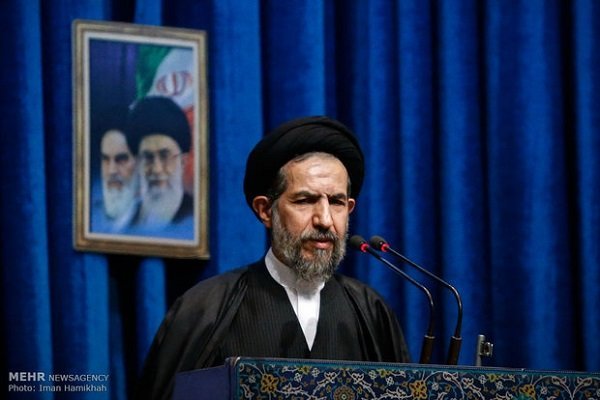 TEHRAN – Mohammad-Hassan Aboutorabi Fard, the interim Friday prayer leader of Tehran, said the Leader's guidance for the "second phase" of the Islamic Revolution is a charter for self-improvement and society building and is also a new chapter for the Iranian nation's revolutionary movement.
Addressing worshippers, Aboutorabi Fard further said the Leader's statement provides a clear explanation on the past and sets a roadmap for solidifying a dynamic Islamic system to reach an Islamic civilization, Mehr reported.
"The Islamic Republic is not passive, but it is like a living wilful phenomenon which is always dynamic and corrects its mistakes," he added.
MH/PA