'Water transfer from Caspian Sea not economically justifiable'
February 26, 2019 - 10:16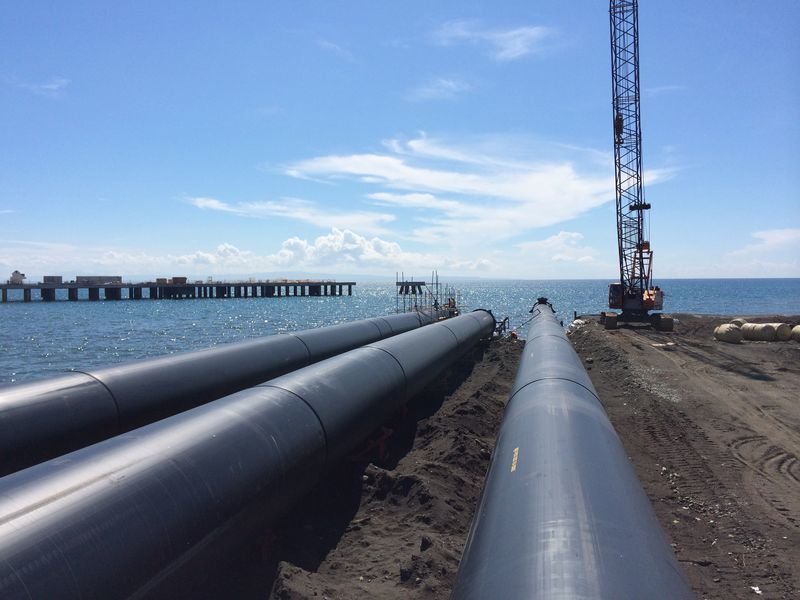 TEHRAN – Water transfer from the Caspian Sea in northern Iran to the drought-stricken central provinces brings heavy economic burden to the country, regardless of posing probable damages to the environment, former deputy Department of Environment (DOE) chief has said.
Instead of implementing the expensive water transfer project and harming the sea's environment, water consumption patterns must be managed in different sectors, ISNA quoted Abdolreza Karbasi as saying on Sunday.
Referring to transfer of water from the Caspian Sea to drought-ridden provinces including Semnan proposed some 7 years ago, he noted that it is not economically justifiable to transfer water from the Caspian Sea due to the high costs of water desalination.
Given that Iran locates in an arid and semi-arid area, and water supply must be provided, in the future construction of water desalination system might be inevitable, he lamented, adding, however, before any action, water management should be transformed in Iran.
As long as 100 billion cubic meters of water is consumed in a non-optimal way for agricultural, industrial and drinking purposes, expensive water supply project should not be implemented, he highlighted, implying that at least 15 billion cubic meters of water can be saved only in agricultural sector per year.
The Caspian Sea being an enclosed body of water cannot survive the environmental damages to its biodiversity as a result of low water level, he regretted.
He went on to explain that any harsh environmental impact could fully diminish this blue zone, as brine waste, a solution to salts and contaminants separated from the water, generated by desalination system is about 3 million tons a year, which is released to the sea and poisons the aquatic species.
Karbasi also served as environment faculty member of University of Tehran, said that desalting process will result in an annual increase of 3 million tons of salt to the sea, which will reach up to 60 million tons over a period of 20 years (the life span of a desalination system), so increased volume of salt will affect the Caspian Sea.
Currently, I totally disagree with water transfer from the Caspian Sea even if toxicity test shows that brine waste does not impose any environmental damages to the sea, he concluded.
This is while, chief of Department of Environment Issa Kalantari, told ILNA news agency on January 5 that he has no objection to water transfer from the Caspian Sea to the central parts of the country.
Moreover, according to a report by the YJC published on January 11, Mohammad Ali Shaeri, head of the agriculture committee of Majlis (Iranian Parliament), said the Caspian Sea is an enclosed body of water and any changes to it would endanger its ecology.
While, Aziz Abesi, an environmental expert, has also mentioned the environmental, social and economic impacts of the scheme, saying that installing pipes and building roads would definitely cause irreparable damages to the sensitive ecology of northern Hyrcanian forests, and as Alborz mountainous region is prone to earthquakes and land subsidence the pipes can easily break and salt water can cause damages to the national land areas.
Water transfer effective or destructive?
According to the U.S. National Library of Medicine National Institutes of Health, the positive impacts include adding new basins for water-deficient areas, facilitating water cycle, improving meteorological conditions in the recipient basins, mitigating ecological water shortage, repairing the damaged ecological system, and preserving the endangered wild fauna and flora.
However, the negative impacts include salinization and aridification of the donor basins, damage to the ecological environment of the donor basins and the both sides of the conveying channel system, increase of water consumption in the recipient basins, and spread of diseases, etc.
As water transfer has enormous ecological risk, it is necessary to comprehensively analyze the inter-basin water balance relationship, coordinate the possible conflicts and environmental quality problems between regions, and strengthen the argumentation of the ecological risk of water transfer and eco-compensation measures.
In addition, there are some effective alternative measures for water transfer, such as attaching importance to water cycle, improving water use efficiency, developing sea water desalination, and rainwater harvesting technology, etc.
FB/MG