By Haniyeh Sadat Jafariyeh
Contentious case of FATF membership
February 26, 2019 - 20:45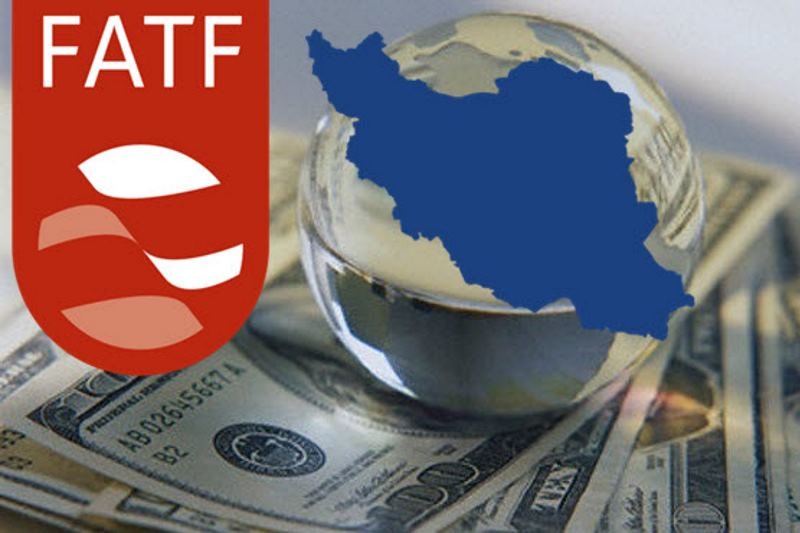 The Paris-based Financial Action Task Force (FATF) on Friday extended the suspension of countermeasures against Iran for another four months, until June, recognizing the country's efforts in meeting its Action Plan.
The international body required Iran to proceed swiftly in the reform path and comply with anti-terrorism financial measures by the set deadline or it would encounter tougher financial oversight and supervisory examination of its financial institutions.
Welcoming FATF's decision about extending the deadline for Iran, the Central Bank of Iran (CBI), on the same day, published an announcement saying that CBI is to introduce a corresponding entity to match the European Special Purpose Vehicle known as INSTEX, to facilitate cooperation with Iran. The central bank hoped that the final decision about FATF would be made as soon as possible in Iran.
But the road to become an FATF member seems bumpy due to its discussed pros and cons in Iran.
The FATF bill is now under study by Iran's Expediency Council, since the parliament and the Guardian Council did not agree over the issue, previously. To appease the FATF, the council should approve joining the United Nations Convention against Transnational Organized Crime (UNTOC) as well as the convention combatting financing of terrorism (CFT).
During the past days as of Friday, Foreign Minister Mohammad Javad Zarif and his deputy Abbas Araqchi have called for ratification of the FATF by the Expediency Council as a way to tackle the current problems facing the country. "We will follow any decision that they [expediency council] take, however, they should be aware of the consequences of their decision," Zarif warned on Sunday.
On Tuesday, President Hassan Rouhani chided principlists on postponing ratification of joining FATF, asking "How can we sell oil without being financially in contact with the world?"
"If our connection with FATF is stopped, our banking transactions with the world would be ceased. If there is just one person who doubts what I say, he should announce his idea in an interview and reject the link between joining FATF and our relation with international banks," he added.
As some reformists and pro-FATF advise, if Iran fails to comply with FATF regulations, Iranian banks may go bankrupt, international banking transactions would be harder than ever, and attraction of foreign investors would be at risk. Therefore, they believe that Iran can join FATF under its own-defined conditions to reach its own interests. Iran is a member of international community but can hammer out its international relations under its own preconditions, they add. For instance, the fight against terrorism will be done within the framework of the Iranian law and definition of terrorism.
Joining FATF would prove Iran as an anti-laundering country which bans corruption and dirty money to circulate in its economic system, they believe. Being a member of FATF and discussing some issues as a member would be much more practical than staying out of the ring and discuss the same issues with the world expecting desirable results, pro-FATF group express.
However, critics translate joining FATF as a self-sanctioning act for Iran which provides enemies with a direct connection to the country's financial and banking data under the mask of combatting money laundering, arguing that there are many questions and ambiguities in FATF guidelines. They also believe that the made link between the European INSTEX to FATF is sort of blackmailing. They consider UNTOC and CFT against Iran's legislation and general policies of the Islamic Republic, as well.
In addition, as critics say, FATF is not an international community but a gathering of definite number of countries, including world major powers. It is an intergovernmental organization founded on the initiative of the G7 to develop policies to combat money laundering, they discuss, and of course, it is under the influence of the U.S.
Regarding the current international political conditions, anti-FATF group underline that Iran is not treated as any other country in the world who is presently an FATF-member or wishes to do so in future. As they express concern, joining any international treaty or body can be abused by the Islamic Republic's enemies as a means to penetrate into its financial or any other systems on the way to levy some new embargos. As they discuss joining any international treaty, including FATF, would oblige Iran fulfill some specified commitments. Joining FATF would force Iran to accept and follow its 40 recommendations which, as they underscore, do not make Iran's international status quo a better one but may exacerbate the conditions. Considering Iran's experience of JCPOA and the U.S. withdrawal from the deal, anti-FATF experts warn that a similar experience is feasible to occur after joining FATF. Under the framework of an agreement, Iran will be forced to do what major powers cannot force it to do now, they express concern.
Presently, there are some assumptions made about the final decision of the Expediency Council but none is definite.
In contrast to what some discuss mistakenly, there is not any direct relation between removal of the present banking sanctions and joining FATF. However, becoming a member of FATF and out of its blacklist can facilitate Iran's banking relations with foreign banks.
As a matter of fact, becoming an FATF member per se would not miraculously pull Iran out of its domestic economic predicaments overnight. It will, however, lure foreign businessmen, investors and organizations to improve economic cooperation with Iran and will ease money circulation into and out of the country. In better words, joining FATF will prevent tougher situations in case required domestic reformations and proper management are done.
HJ/MA/MG