Zarif: 'We are all sitting on the same boat'
March 1, 2019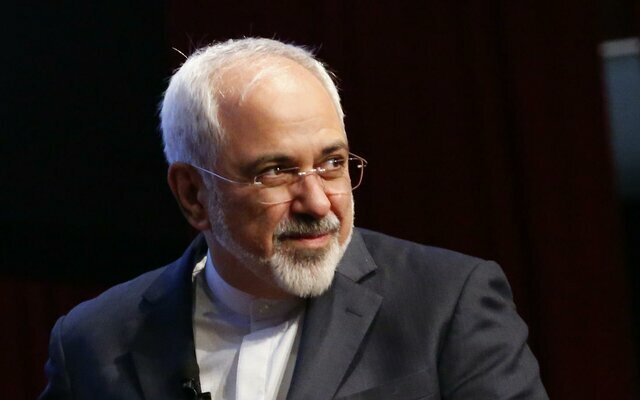 TEHRAN – Iranian Foreign Minister Mohammad Javad Zarif has said that all Iranians are sitting in the same boat regardless of political, religious and ethnic affiliations.
"All of us Iranians, regardless of political, religious and ethnic affiliations, are sitting on the same boat and it is very nice for us to turn our common concerns into hope and opportunity ahead of Noruz [the Iranian New Year] so that our boat to sail through the post-Western world," he posted on his Instagram on Thursday.
He noted that diplomacy can bring achievements at the international arena through "national power", "internal integrity" and "people's supports".
He also said that remarks made by General Qassem Soleimani, commander of the IRGC Quds Force, and President Hassan Rouhani doubled the Foreign Ministry's determination in guarding national interests.
Zarif announced his resignation in a post on his Instagram late on Monday.
Zarif said he was leaving his job so that the Foreign Ministry could find its "legal place" in foreign policy.
In a letter to President Rouhani on Tuesday, 135 MPs asked President Rouhani to seriously reject Zarif's resignation.
Rouhani rejected the resignation, saying it is contrary to the country's interests.
"Since according to the words of the Supreme Leader of the Islamic Revolution I consider you trustworthy, brave, courageous and faithful and in the forefront of resistance against widespread pressure by the United States, I believe your resignation is against the country's interests and don't agree with it," Rouhani wrote in a letter released on Wednesday.
General Qassem Soleimani said on Wednesday that Iran's top officials support Zarif as foreign minister and he is in charge of the country's foreign policy.
General Soleimani said lack of coordination in the presidential office led to Zarif's absence in meeting between President Hassan Rouhani and visiting Syrian President Bashar Al-Assad on Monday.
However, Soleimani said this lack of coordination was not intentional.
Pointing to happiness shown by anti-revolutionary groups and enemies after announcement of Zarif's resignation, Soleimani said their rush to celebrate the move, which was the result of a mistake by the Rouhani administration, will not impact Iran's determination to take steps in line with national interests.
NA/PA