Iranian women's development process unique: VP
March 4, 2019 - 21:50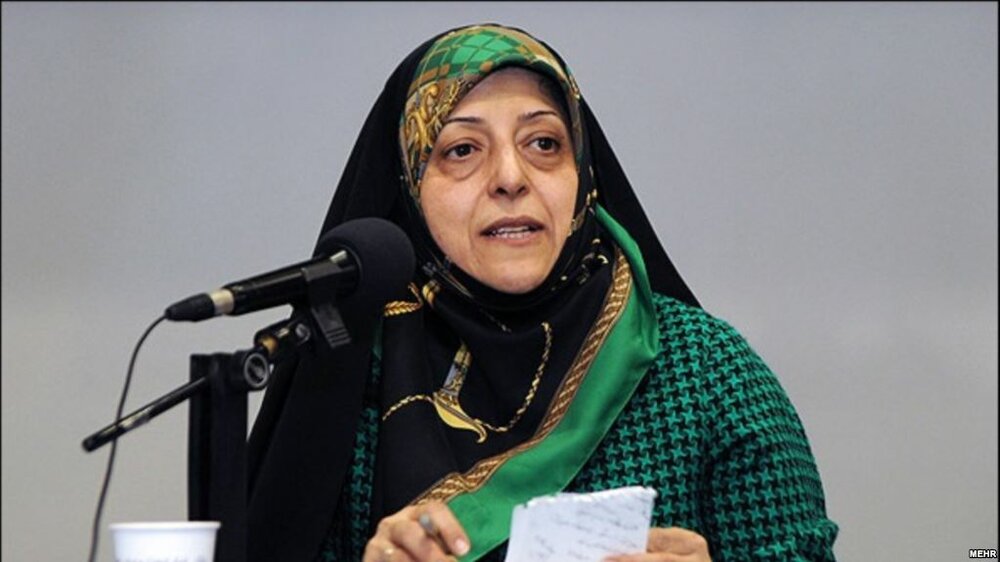 TEHRAN – The Islamic Republic of Iran has created changes in life and ideology of people in different arenas which has made the development of Iranian women unique, Vice President for Women's and Family Affairs, Masoumeh Ebtekar, said on Saturday.
Imam Khomeini, the late Leader of the Islamic Revolution, has introduced a new ideology for women's rights in order to preserve their dignity, stated the VP.
Ebtekar further described the Islamic Republic of Iran as a successful model for the role of women in the social sphere while preserving religious and moral values in the world.
Iranian women, honoring religious values, have taken important steps in many different social fields and achieved great success.
The vice president touched on the achievements and experiences of the Islamic Republic of Iran in the field of women which can be used in international arenas, especially in Islamic countries, which should be given more serious attention in this regard.
Women's discourse, challenges and issues they are facing now are among the most important issues in all communities to be considered, the official said.
Ebtekar further appreciated measures taken by Qom Religions and Denominations University to pave the way for interactions among different religions.
She also emphasized the empowerment of women as one of the aspects of development of the Islamic Republic of Iran, noting that women play an active role in various fields of education, health, sports, and politics.
Women's achievements do not mean that there exists no challenges and all the demands of the young people have been met, Ebtekar explained.
Current barriers and problems should be removed through taking appropriate policies about women, she specified.
NM/MQ/MG