By Mohammad Homaeefar
Iranians not trusting Europe over JCPOA: Kharrazi
March 5, 2019 - 19:57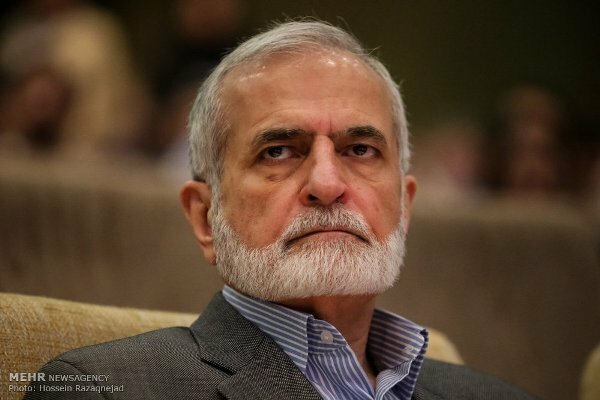 TEHRAN – Kamal Kharrazi, chief of the Strategic Council on Foreign Relations, said on Tuesday that Europe's approach to the 2015 nuclear pact has caused Iranians to become more distrustful of Europe.
Kharrazi said due to such an approach, Iranians have also become deeply sensitive to the Financial Action Task Force (FATF), Mehr reported.
He further said Europe's immediate implementation of its trade mechanism for Iran, also known as INSTEX, may gain the trust of the Iranian nation.
After Donald Trump pulled the U.S. out of the nuclear deal in May 2018 and reintroduced sanctions against Iran, Europeans has so far done nothing concrete to protect the agreement. Experts even say INSTEX lacks teeth.
'Assad trip to Tehran was not announced due to security reasons'
On Syrian President Bashar al-Assad's recent visit to Tehran, Kharrazi said due to security concerns, the trip was made without prior notice.
He said the Syrian nation has been hit hard by terrorism, adding that Syrians supports Assad to establish peace and fight terrorism.
Kharrazi, who was foreign minister from 1997-2005, also said despite disagreements among Iran, Russia and Turkey, the three countries have common interests in establishing peace and security in Syria.
"Consultations among the three countries in this regard have been beneficial and productive," he pointed out.
Elsewhere in his remarks, Kharrazi pointed to Israeli Prime Minister Benjamin Netanyahu's anti-Iran remarks, saying, "Netanyahu needs to show off his power for the elections, but he knows well that any move against Iran's interests will be a political suicide."
MH/PA