Araqchi urges Europe to take serious steps to save nuclear deal
March 6, 2019 - 21:50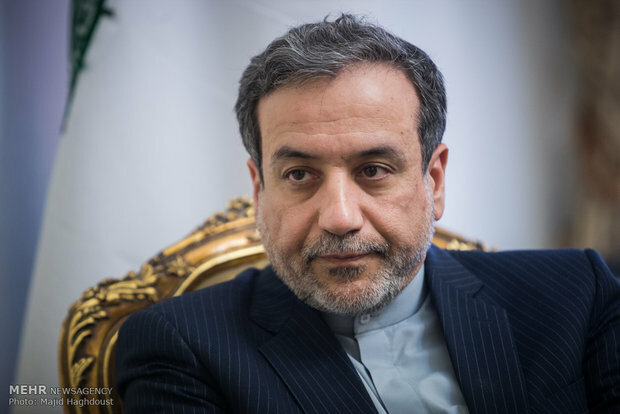 TEHRAN – Iranian Deputy Foreign Minister Abbas Araqchi has urged Europe to take more serious steps in keeping the 2015 nuclear deal, officially known as the Joint Comprehensive Plan of Action (JCPOA).
"Ways should be found to help Iran benefit from the deal. The U.S. unilateral and illegal sanctions have caused many problems, however, what is important is political determination of the remaining parties to the JCPOA to counter the U.S. and find solutions," he said prior to a meeting of the joint commission of the JCPOA in Vienna.
He also said that Iran does not know how INSTEX, a European financial channel for trade with Iran, will solve the problems.
After months of delay on January 31, France, Germany and Britain finally announced the creation of INSTEX.
European Union foreign policy chief Federica Mogherini, French Foreign Minister Jean-Yves Le Drian, German Foreign Minister Heiko Maas and British Foreign Secretary Jeremy Hunt has said INSTEX will support legitimate European trade with Iran.
In May 2018, U.S. President Donald Trump unilaterally pulled Washington out of the JCPOA and ordered reimposition of sanctions against Iran. The first round of sanctions went into force on August 6 and the second round, which targets Iran's oil exports and banks, were snapped back on November 4.
Speaking at the Munich Security Conference on Feb. 16, U.S. Vice President Mike Pence urged European powers Germany, France, and Britain to follow Washington in withdrawing from the deal and to "stop undermining U.S. sanctions." However, the European Union rebuffed the offer.
NA/PA