Iran facing challenges in borders with Pakistan, Iraqi Kurdistan: Interior Ministry
March 18, 2019 - 1:20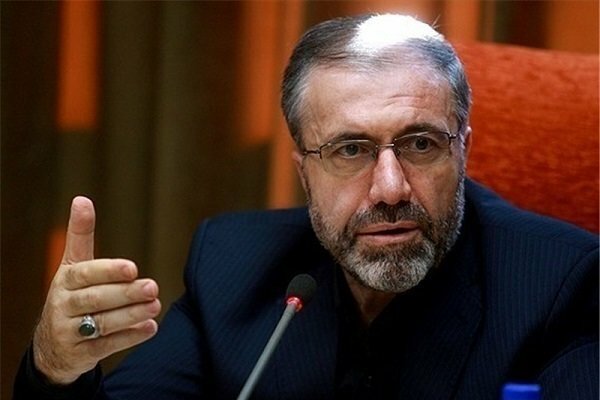 TEHRAN - Deputy Interior Minister Hossein Zolfaghari said on Sunday that Iran is facing challenges at its borders with Pakistan and the Iraqi Kurdistan.
"There is no border problem with other countries like Turkey, Armenia and also the remaining borders with Iraq," he told a press conference.
He said there is "very good cooperation with Turkey" in keeping borders safe and secure.
The Interior Ministry official added that the living of those who inhabit in border areas is intertwined with security, however, he said the inhabitants should cooperate in maintaining security.
Elsewhere, he said that Iran seeks to adopt strategies to avoid foreign citizens entering the country illegally.
For example, he said, the Interior Ministry has facilitated entrance of Afghan citizens to the country by granting them one-year visa to prevent them from entering Iran illegally.
A car laden with explosives hit a bus of soldiers on Zahedan-Khash road in the border province of Sistan-Balouchestan on Feb. 13, killing 27 and injuring the remaining 13.
Terrorists usually use Pakistan's soil as a safe haven to carry out attacks inside Iran.
Iran has always been complaining that Pakistan fails to fully guard its borders with Iran. Pakistan has also rejected repeated calls by Iran for joint operations against terrorists inside Pakistan.
NA/PA