EU satisfied with creation of INSTEX: spokesperson
April 13, 2019 - 20:45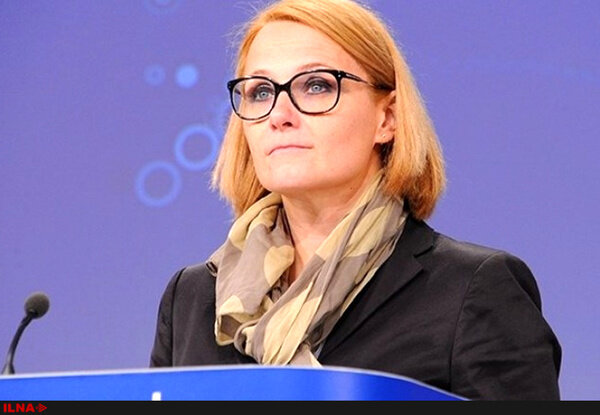 TEHRAN – Maja Kocijancic, spokesperson for EU Foreign Affairs and Security Policy, has voiced satisfaction over the creation of INSTEX, a special purpose vehicle aimed at facilitating legitimate trade between European economic operators and Iran.
In an interview with ILNA published on Saturday, Kocijancic said INSTEX can reduce the effects of U.S. sanctions against Iran which were imposed after the Trump administration withdrew from the Iran nuclear agreement, officially known as the Joint Comprehensive Plan of Action (JCPOA), almost a year ago.
She said INSTEX can allow European companies to do their legal and legitimate business with Iran.
However, the mechanism needs time to become compatible with Iran's structure, she stressed.
Kocijancic also said the EU will not join the United States' sanctions regime against Iran and is determined to support the JCPOA.
Asked about Washington's measures to prevent humanitarian aid to Iran after the recent floods, Kocijancic refused to comment, saying she can only comment on the European Union's role in the aftermath of the incident.
The EU announced on April 4 that it had allocated 1.2 million euros to the victims of the floods, she said, voicing deep concerns about the people affected by the incident.
The EU has also delivered humanitarian aid to the Iranian Red Crescent Society (IRCS), Kocijancic added.
MH/PA